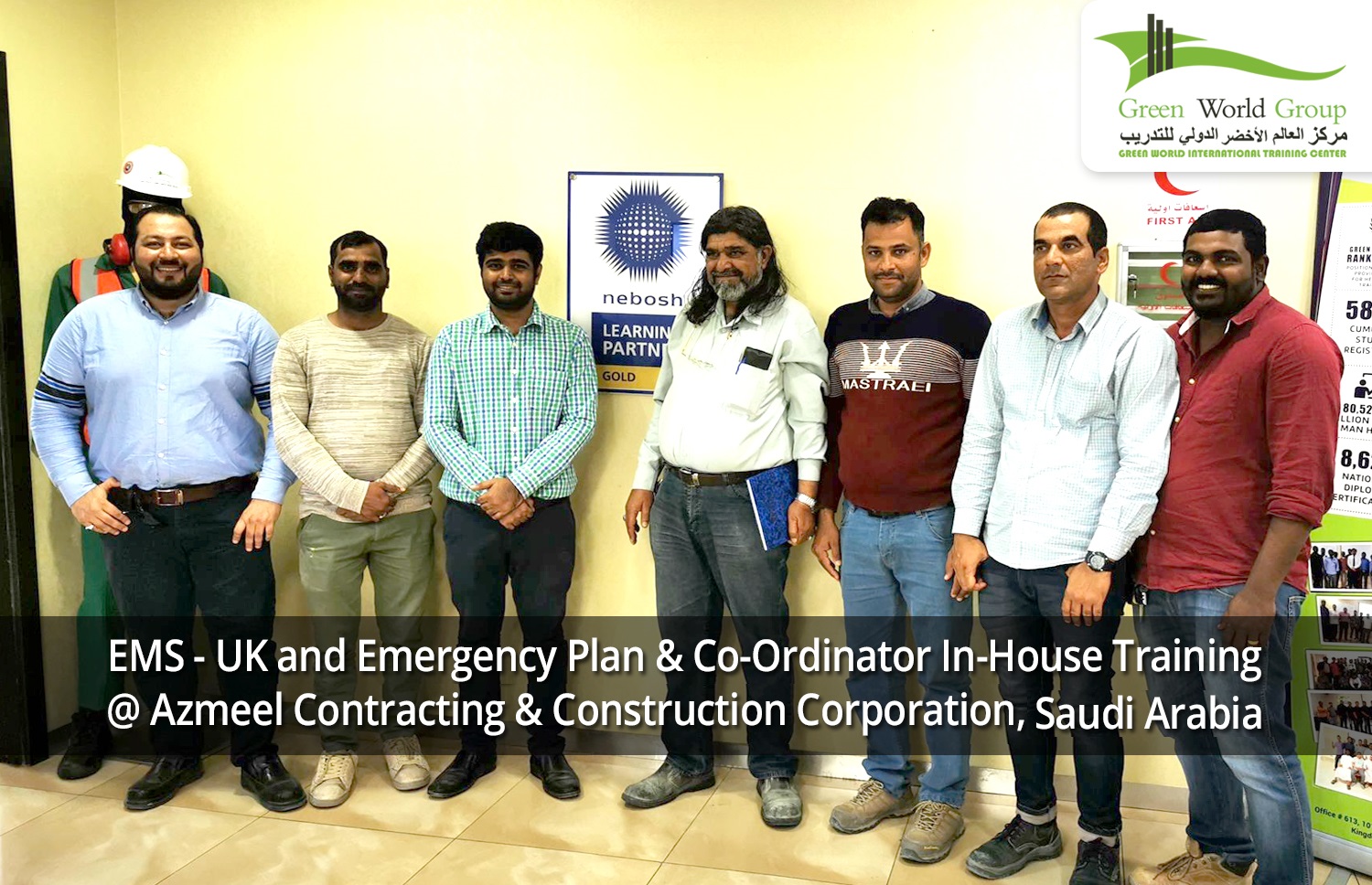 | | | |
| --- | --- | --- |
| Course | : | EMS (Environmental Management & Sustainability) |
| Client | : | Azmeel Contracting & Construction Corporation |
| Tutor | : | Mr. Varun Vignesh G |
| Training Date | : | 31 December 2019 |
| Website | : | www.greenworldsaudi.com |
Today's training was conducted for Azmeel Contracting & Construction Corporation they are a home company of AZMEEL Group is actively engaged in the diversified construction held all over the eastern province for a long time now. Our highly skilled manpower resource of more than 300 professional engineers in various disciplines, strong technical workforce with Inter-departmental coordination has yielded series of successful projects, where AZMEEL has set new standards while handling assignments for renowned clients i.e. SABIC aliates, Royal Commission, Saudi Telecom, SCECO, H.R.H. King of Bahrain, King Fahad Causeway Authority, Dammam and Eastern Province Cement Company, Dammam as well as private clients and investors by executing gigantic projects.
The training was conducted for 6 candidates, the class was conducted on emergency plan and co-ordinator. The session started with an introduction to the topic and a detail explanation about the roles and responsibilities of the different workers involved. We then discussed the various requirements for EMPs. We then moved on to the four stages of EMS. We then discussed about the methods of implementing the EMS plan. The five stages were discussed in detail. We then referred to a few examples and videos to help students understand the system better.

---
---