Process Safety can be defined as a blend of engineering and management skills focused on preventing catastrophic accidents and near misses, particularly structural collapse, explosions, fires and toxic releases associated with loss of containment of energy or dangerous substances such as chemicals and petroleum products. The past accidents case studies like The Feyzin Explosion in France (1966), Chemical reactor rupture at Seveso, Italy (1976), Bhopal Gas tragedy (1984), Baia Mare Cyanide Spill, Romania (2000), Grande Paroisse Fertilizer Plant Explosion, France (2001),Texas City Refinery Explosion, Texas, USA (2005) is clearly indicating how the Process Safety Concepts are very important to control catastrophic events.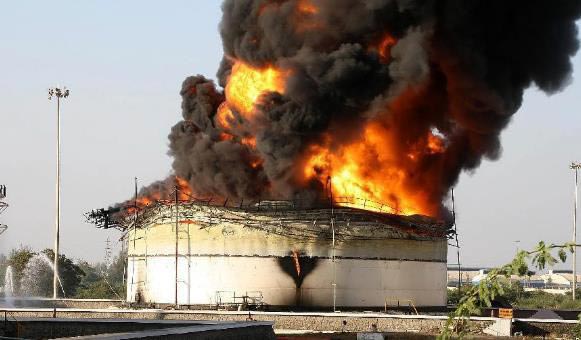 Proactive monitoring would always be a better and most welcomed solution in Process Industries as recommending, suggesting, implementing, evaluating the effective control measures in advance would be a great one. This Proactive technique includes Hazard Identification, Risk Assessment, Developing Safe System of Work and providing effective training so as to create absolute awareness among Workers. To create that effective awareness and to develop competent Process Safety Professionals, NEBOSH has launched the course NEBOSH HSE Certificate in Process Safety Management.
This course has developed by NEBOSH along with the Process Expert Consultations from Health and Safety Executive (HSE) – Britain's national regulator for workplace health and safety. Being a Petrochemical Engineer and Safety Professional & Tutor, I am very delighted to narrate the insights about this course. This course is giving a complete coverage and detailing the importance, need for Management commitment, Leadership in Process Safety to the implementation level in Process Industry. This qualification composed of Four Elements with brain storming activity based sessions and assessed by 40 Multiple Choice Questions with the duration of 90 Minutes.
Element I clearly describing how the management objectives can be effectively connected with Process Safety Leadership and how the workers can be effectively involved in it. To create the awareness among workers, to increase their competency how the internal and external source of H & S information can be effectively utilized has detailed. I believing by completing this element the Managers / HSE Professionals can strategize how they can integrate their organization goals, HSE Objectives proportionally towards Process Safety.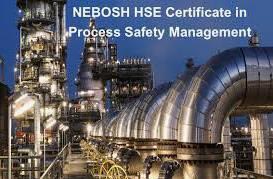 It is very evident that, many of the Process accidents have occurred due to improper maintenance of equipments, not monitoring safety system like Permit to Work. Element II narrates how effective Risk Management techniques, Maintenance cycle, Permit to Work System, Contractor Management can be done. The aspirants who learning this element can do effective planning or review their Industry specific Process Risk Management which will definitely improve the safety performance.
Effective control can be implemented only if the process hazards, risk prevailing in the industry has analyzed very well. Element III is a functional unit which is ultimately technical core subject which details about the process industries activities like Shut down procedures, handling methods of dangerous hazardous substances, safety critical performance study and process parameter analysis, chemical reaction hazard nature and risk analysis in bulk storage. This element would enhance the understanding to Process Engineers, Process Safety aspirants about the Process Safety challenges existing in their industry like Oil & gas, Chemical, Pharmaceutical & would definitely positively impact their critical risk analysis factor. Bench marking of the Fire safety Precautions, preventions, resilience of the existing emergency preparedness can be validated by completing Element IV.

Green World Group (GWG) is the First Institute has launched this course and successfully delivering the sessions through top notch Process Safety Tutors. As GWG is one of the pioneer institute in delivering Safety Training, surely the tutoring intensity and the knowledge level would be remarkable. Being a Petrochemical Engineer, Process Safety Consultant and HSE Tutor, I am strongly recommending this course to Managers, Process Engineers, Process Safety Professionals and Health & Safety Advisors.
---
Humble Regards,
Jayandran Mohan., CMIOSH
Petrochemical Engineer
Senior HSE Tutor & Consultant
MSME Chemical Consultant
SAP EHS Consultant (Hazardous Substances)
Member in Society of Chemical Industry, UK