| | | |
| --- | --- | --- |
| Training Date | : | July 2018 |
| Training Location | : | Hyderabad |
| Trainer | : | Mr. Jayandran Mohan |
| Course | : | NEBOSH IGC |
| Website | : | www.greenwgroup.co.in |
For Any Enquiry On Nebosh Courses Click Here
Turning Point towards Public Interest
Brain Storming Arguments, Critical Analysis of Safety Management Concepts, Knowledge war on Practical Safety Implementation, Intensive Mock Test Feedbacks and Deep keen debates on test grades. In short, Power Pack Training Delivery to 22 aspirants composed of:

Along with the above competent aspirants Gulf company based HSE Professionals, bunch of budding HSE aspirants have joined the session.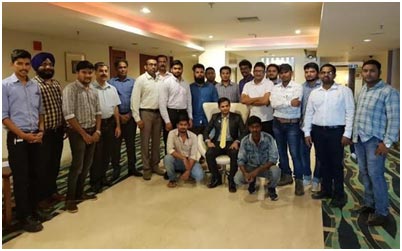 I have very strongly CRITICIZEDM about the MANAGEMENT PERSPECTIVE while discussing about GC I – Legal Responsibility of Employer, Barriers in implementing Safety, Consulting and Informing, Safety Culture deterioration,
Organization Factor influence on Safety, Visible Commitment by the Management, Barriers in Accident reporting with missile kind of practical examples based on my Industrial Visits and raised challenging queries to the SUPERGAS Management Team ended up with interesting optimistic knowledge debates which made remaining aspirants to understand the Safety Management effectively. Though I know, I am interacting with Top Management Team; I have projected the points in most convincing, justified, confident manner which created magnetized effect on my tutoring for them. This risk what I took is called as TOLERABLE RISK .
While delivering GC II – Aspirants attacked me with their Practical experience especially in Working at Height, Fire Control Measures, Health Risk Assessments & Mechanical Hazards which in turn I counter attacked by showing relevant technical videos, clippings, case studies and based on my understanding during Industrial Safety Visits, Conferences.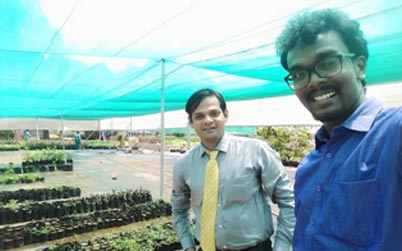 On 6th day, I asked myself instead of criticizing top management about their visible commitment in Health and Safety; Being a CMIOSH HSE Tutor, How can I show my commitment to HSE?

This thought process made me to work towards the concept EACH ONE – PLANT ONE. I approached Telangana Govt – Horticulture Department and purchased 22 Tree Plants at Reasonable Practicable price.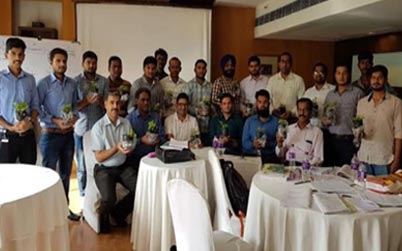 On last day of tutoring, I gave this tree plants to the Top performers in the Mock tests, through them, I distributed the plants to allthe aspirants and obligated them to sow in nearby parks. I tried to show case the Visible Commitment and how to involve Employees in Safety activities.

I started tutoring for this batch by criticizing on Management Commitment that leads to self assess my professional faith on HSE. This
batch experience made me to travel above & beyond about HSE and gave me vision to think, execute much more HSE initiative activities to the community and stake holders in future.
Instead of CRITICIZER, I have attempted to transform myself as INSPIRER to others, which is a
Turning point in my HSE Journey towards Public Interest and this will CONTINUE….
Click here to Know Upcoming batch at Hyderabad
---
For Enquiry & Enrollment:
Toll Free :
1800 300 20676 (South India)
1800 121 4246 (North india)
Whats App : +91 9791082789
---
Mr. Bhuvan
Mobile: +91 7799527512
Email: bhuvan.r@greenwgroup.com
---
Green World Management Consultants & Training Institute
High Tech Business Center, Unit 14,
4th Floor, Topaz Building, Amrutha Hills,
Punjagutta, Hyderabad-500082, Telangana
Tel: 040 40140046.
Mobile: +91 8606091846.
Email: infoindia@greenwgroup.com