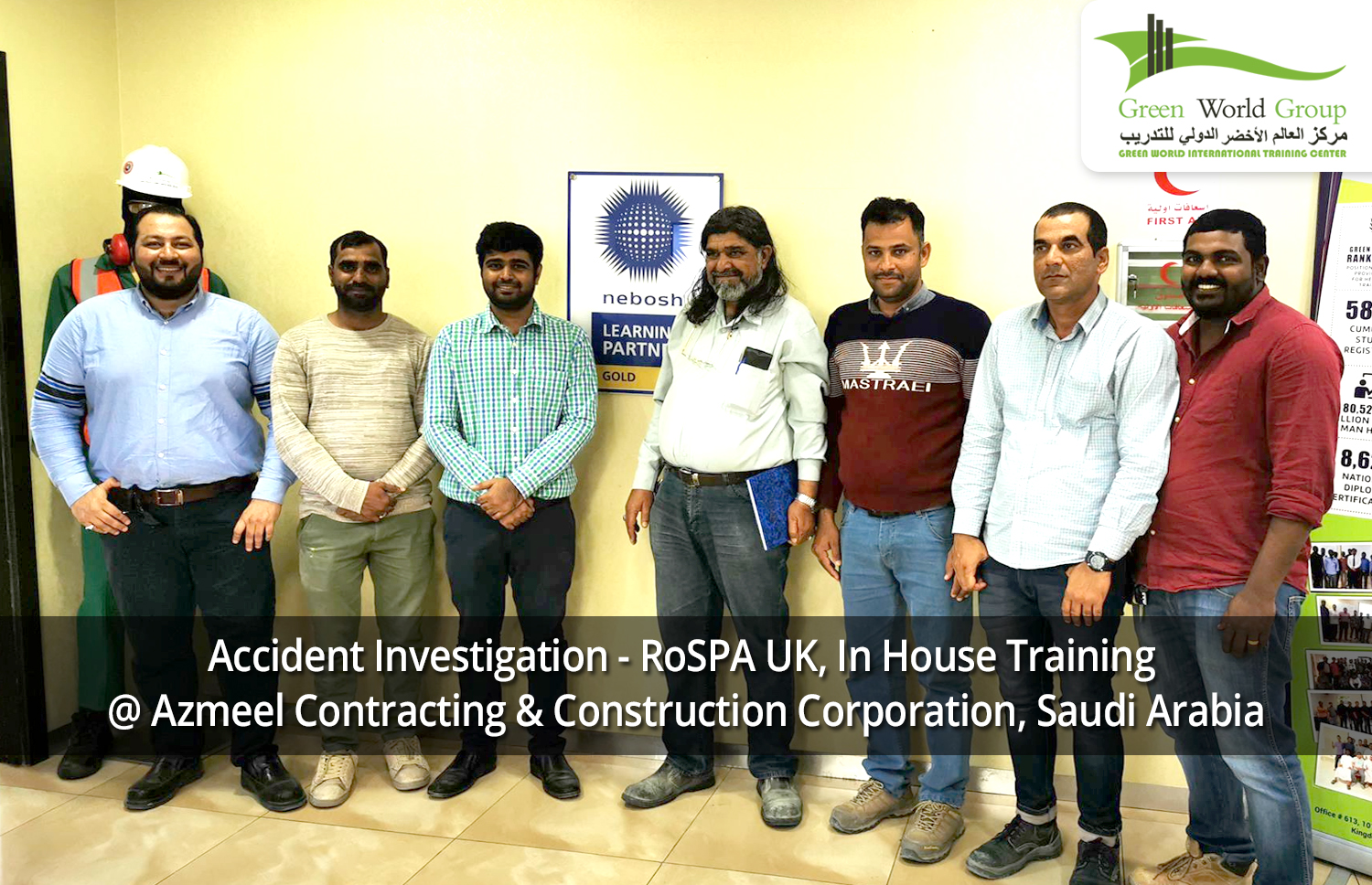 Today's training was conducted for Azmeel Contracting & Construction Corporation they are a home company of AZMEEL Group is actively engaged in the diversified construction held all over the eastern province for a long time now. Our highly skilled manpower resource of more than 300 professional engineers in various disciplines, strong technical workforce with Inter-departmental coordination has yielded series of successful projects, where AZMEEL has set new standards while handling assignments for renowned clients i.e. SABIC aliates, Royal Commission, Saudi Telecom, SCECO, H.R.H. King of Bahrain, King Fahad Causeway Authority, Dammam and Eastern Province Cement Company, Dammam as well as private clients and investors by executing gigantic projects.
The training was conducted for 6 candidates, the session started with introduction of the candidates. We moved onto the subject where we first discussed the objective of the topic. The basic definitions were discussed, the difference between the various types of incidents and injuries were discussed in detail. This gives the candidates a general idea of what accident reports are classified as. Videos were used to support the topics to give the candidates a better idea of the same.
We then discussed the various standards based on ARAMCO. Then the procedures and responsibilities for the various workers were discussed. A small exercise was conducted based on the investigation and reporting of incidents. Towards the end we discussed a few case studies for any variations for special workers in the workplace like for contractors and suppliers in the workplace.
---
For Enquiry & Enrollment:
Mr. Arunachala Pandiyan – (Assistant Manager – Sales & Marketing – KSA)
Phone
Mail Us
---