For Any Enquiry On Safety Courses Click Here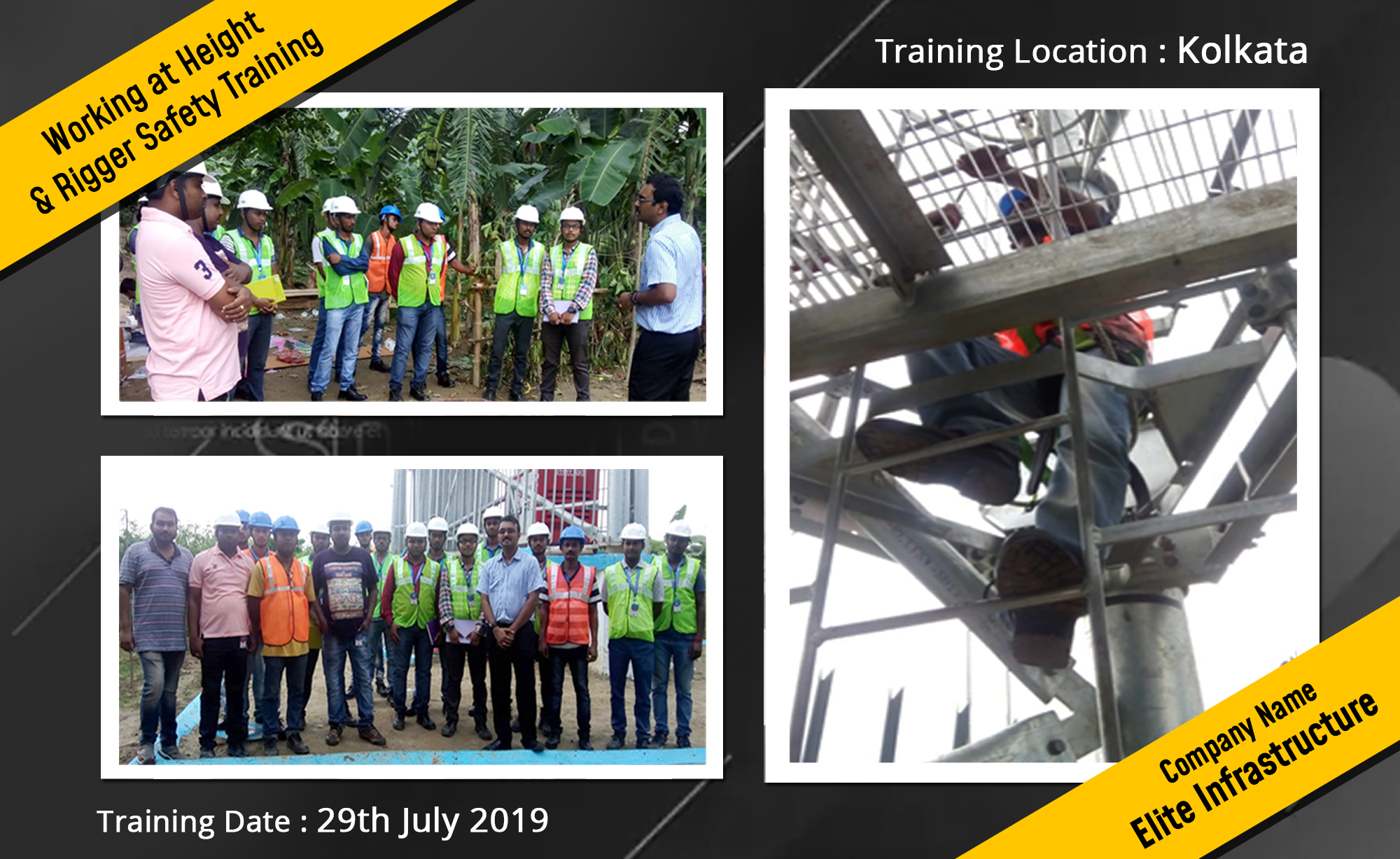 Green World Group conducted In-House Training program about the topic of Working at Height and Rigger Safety Training program for the employees of Elite Infrastructure, Kolkata on 29th July 2019
The Duration of the training was One day, Candidates were trained on the following topics:
Basic hazards of Work at Height
Avoid working at Height
Preventing Falls and Falling materials
Emergency Rescue
Inspection of Access Equipment
Minimizing Distance and Consequence of a fall
Head Protection
Safety working practices for Access Equipment
The training was also dealt on Safe Rigging Practices such as:
Fundamental requirement of safe rigging practice is to determine the working load limits of the rigging equipment as well as the weight of the load.
If the equipment is suspected to be unsafe then it should not be used until it was verified by a specific person.
The working load limits of all hoisting equipment and rigging hardware are based on almost ideal conditions seldom achieved in the field.
It is also important to recognize the factors such as wear, improper sling angles, point loading, and center of gravity because it may affect the working load limit equipment and hardware.
This slideshow requires JavaScript.
The candidates were very highly enthusiastic and happy to learn the Safety Course with us and moreover, the concern organization awarded us with an appreciation certificate for our Safety Training Service at the end of the session.
About Green World Group:
Green World Group is the topmost HSE Consultancy & training institute for all types of accredited Safety courses such as NEBOSH, IOSH, ISO 45001:2018 Lead Auditor Course, Safety Diploma Courses approved by Government of India and industry specific Training which is recognized nationally & internationally. These courses are taught through classroom mode / distance learning, and for working professionals Training are also delivered In-Company.
Toll Free 1800 102 0416 (South India) | 1800 121 4246 (North india) | Whats App : +91 9791082789
---