Greetings from Green World Group !!
Better opportunity to learn safety training Nebosh course in Jubail @ best rate! Now Green World Group offers Nebosh International General Certificate in Jubail and Get IOSH MS & Post diploma in Petro-chemical process safety & engineering Absolutely free of charge.!!
NEBOSH IGC + POST DIPLOMA IN PETRO CHEMICAL PROCESS SAFETY & ENGINEERING
Course Fee SAR 14,000/-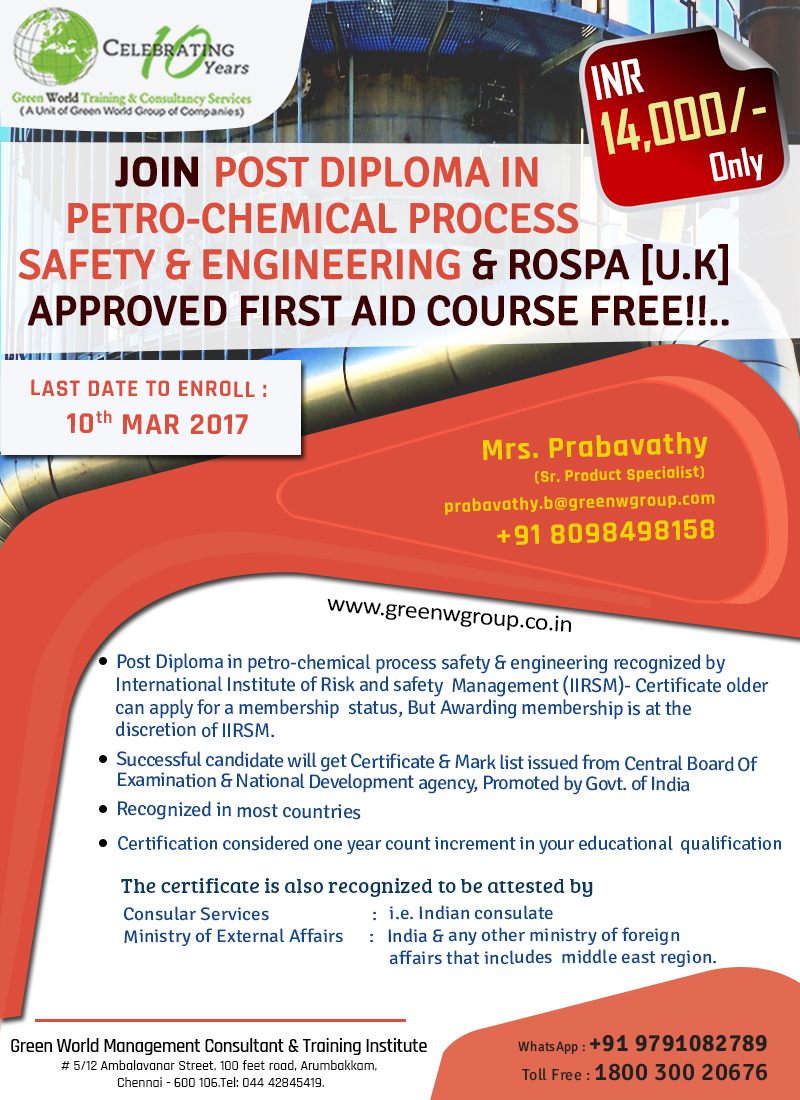 Mrs. Prabavathy (Sr. Prdt specialist). prabavathy.b@greenwgroup.com. PH: +91 8098498158.
Website Details: www.greenwgroup.org, www.greenwgroup.com
Green World Management Consultants & Training Institute,# 5/12 Ambalavanar Street, 100 feet road,Arumbakkam, Chennai – 600 106,Land Mark: Next to Hotel Vijay Park,(500m from Koyambedu Bus Stand), Tel: 044 24750740 | 044 42845419.Mobile: +91 8098498158.Email: info.india@greenwgroup.com