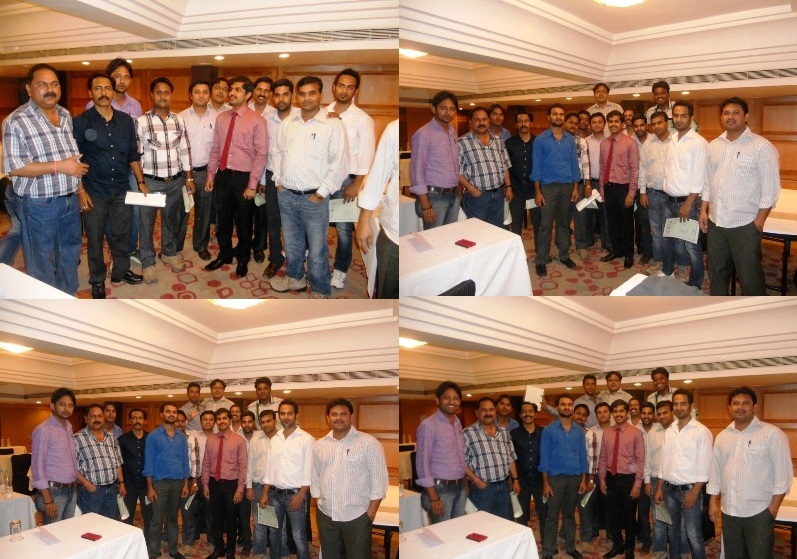 GREENWORLD GROUP has succesfully launched NEBOSH IGC COURSE in PATNA the capital city OF BIHAR.A full fledged training
session was completed for NEBOSH Igc on 4th OCTOBER with 16 candidates from various prestigious companies like RELIANCE
SASAN POWER PLANT,ADITYA BIRLA HINDALCO,ENVION ENGINEERING, Shivani oil and gas (MUSCAT), PUNJ LOYD LTD, KBR JVSGC, POWER
MECH PROJECTS LTD, AMANA QATAR CONTRACTING COMPANY, AND GAMMON INDIA LTD.
Some freshers were also included in the session and they too found the training to their utmost benifit in acheiving
knowledge and  acquiring skills to apply the knowledge in practical situations by mingling with the experienced candidates.
The objectives of the course were achieved by means of lectures, tutorials, the use of videos, a field exercise for Risk
Assesment which is a key part of NEBOSH curriculum.
The overall feedback was that the training was very effective in allowing each participant to gain knowledge on how to put
a better health and safety culture in organisations.
Awaiting positive results on DECEMBER 13TH.
Visit the website today to find out more , or give us call to discuss your options with one of our expert consultants.
Feel free to contact for further clarifications and reserve your place call :
RAJESH GODWIN |Training coordinator|Green World Management
 Mobile: +91-9566944184
Email: rajesh.godwin@greenwgroup.com | Website: www.greenwgroup.com
INDIA| UAE | OMAN |NIGERIA | ANGOLA|