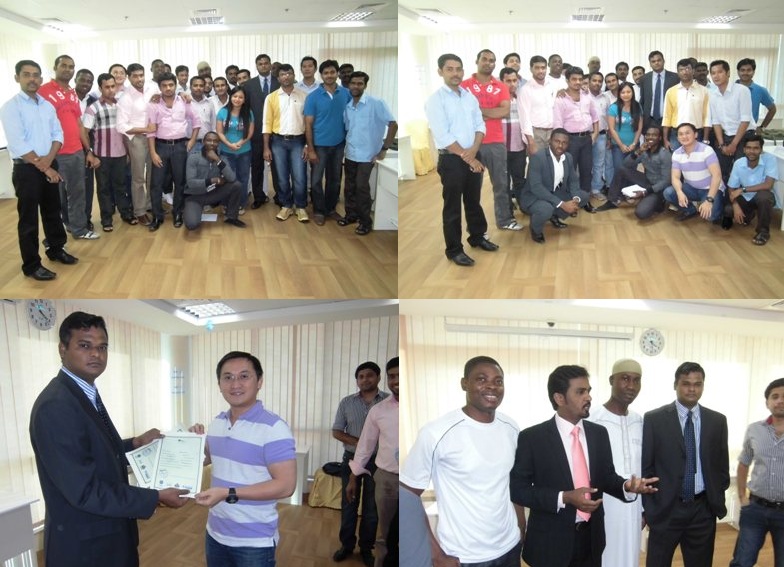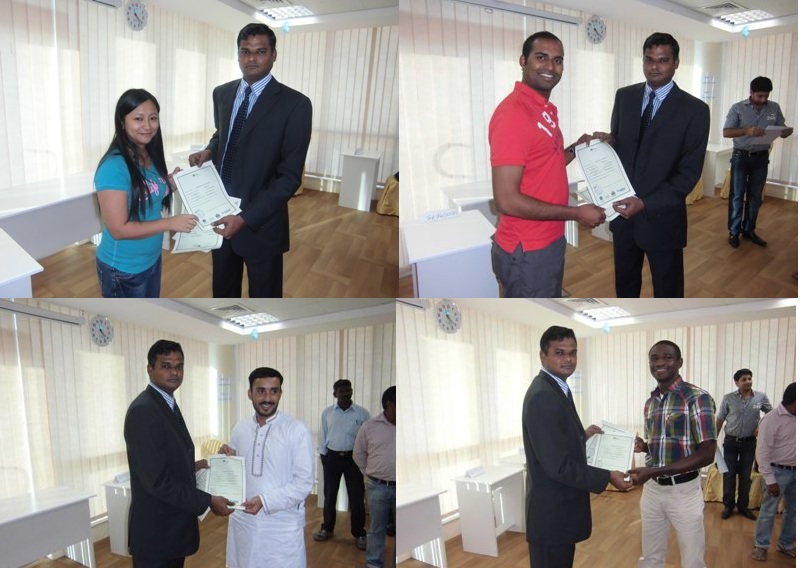 24th August Dubai
24th August Dubai weekend batch for NEBOSH IGC successfully completed with 30 delegates.
Its a great success and mixture of young intellectual who produced the training very success with utmost involvement after the working hours.
"I never attend such an interested and useful session in my experience. This session gave me lot of confidence and satisfaction in order to achieve the ultimate goal in my future. Thanks a lot to Green World Group".
Mr.Muhammad Bilal from MAF,Dubai
"I owe my sincere gratitude to our trainer Mr.Kanagaraj,who exerted himself to train us in becoming expert in safety and health.I also thank the administration for their accommodating and considerate spirit".
Mr.Godwin Odoemelam Ugo,New to safety field from sharjah
"Life has full of risk, in our everyday living we face different challenges need to overcome and if you are weak you will found yourself in the middle of nowhere.Time has come for a change and I found the best place where I could say "today my life begins". Expressing my gratitude to Green world group, an institute that taught me how to face tomorrow, when it comes to health and safety, definitely I would be a very competent individual who can save the lives of everyone.
we would like to thanks all the staff especially to our trainer Mr. KG for bringing us to success".
Demie Figueroa,Dubai
for our upcoming NEBOSH IGC & ITC Oil & Gas batches please contact
Mr. Sunit Gill |Customer Relations – Manager|Green World Management
 Mobile:+971 559949371
Email:sunit.g@greenwgroup.com | Website: www.greenwgroup.com
INDIA| UAE | OMAN |NIGERIA | ANGOLA