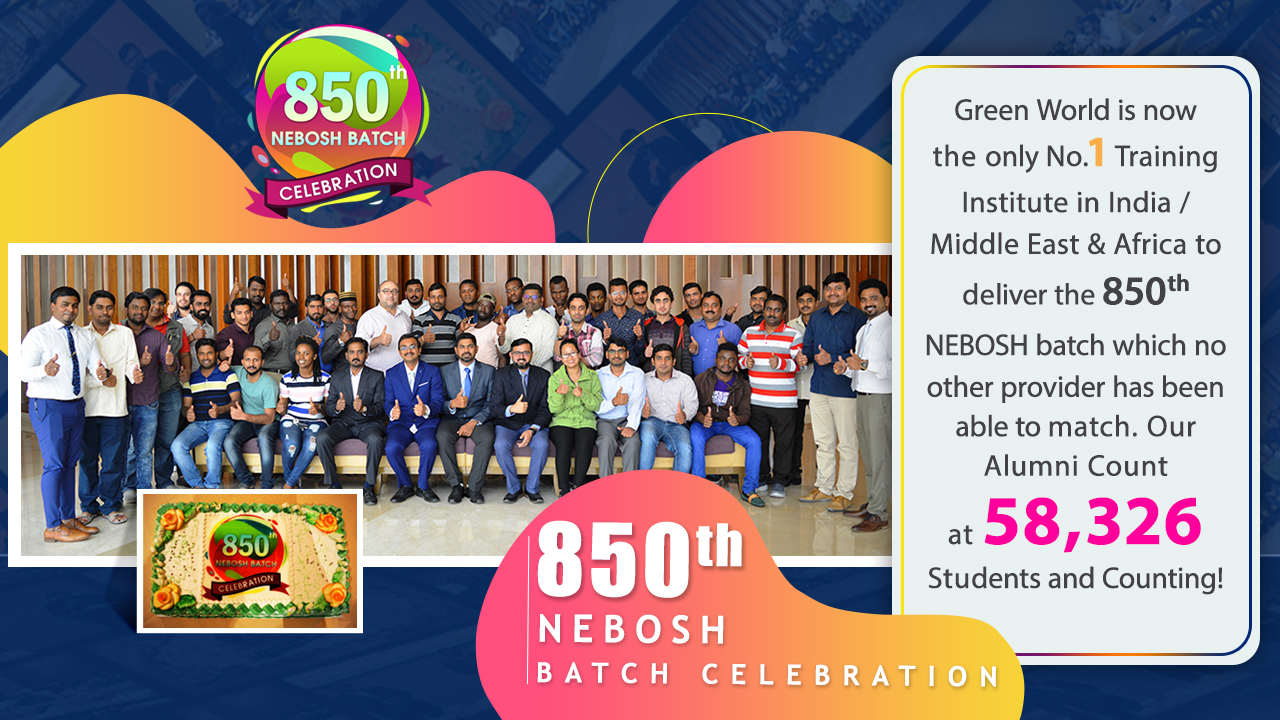 Happiness lies in the joy of achievement and the thrill of creative effort. Green World Group has a new milestone of successfully stepping into its 13th year of journey with the proud of completing 850 NEBOSH IGC batches. GWG focus on empowering employees and employers throughout the world by means of offering occupational health and safety courses. GWG was started in 2006 as an occupational health and safety course provider for the students, employees, and industrialists in UAE. GWG has its presence in Nigeria, Angola, Saudi Arabia, Nepal, Qatar, and many parts of India
Green World Group has turned into a staggering power to figure with having its institution overseas and turning into the most preferred health and safety institution for employers as well as students as HSE specialists and course provider.
Why Join Safety Course at Green World Group?
A ton of matters have gone for making us the excellent health and safety provider around the world by pushing back other several institutions which has stepped into HSE field much before and still could not find a foothold.
There are many reasons which keep us in high both by industries and students, are excellent commitment towards HSE training in compliance with international industry standard and demands, world-class learning experience, qualified & devoted mentors, friendly academic councilors, complete straightforwardness towards the entire process of study. GWG provides for what it guarantees, which is been our mantra from our humble beginning.
Our achievements:
GWG has completed 3,525 HSE training batches since 13 years with 84,886 International certifications and 8,628 National Diploma Certifications in the past decade
GWG has become one of the favorite destination for many candidates to study occupational health and safety courses
The score of GWG students shows the dedicative level of us and tutors towards teaching NEBOSH, IOSH and other safety courses
Numerous of GWG candidates have been placed as safety specialist in many governmental and non- governmental organizations
GWG's ever green course "NEBOSH IGC" has already crossed 850 batches and it counts on.
Other than NEBOSH and IOSH course students are much interested in taking up our other safety courses like National Diploma, Fire safety, CQI-IRCA Certified Lead auditor courses, and other International safety courses.
On account this 13th year and NEBOSH IGC 850th Batch celebration , GWG provides exiting offers in affordable cost which will be double benefit for the candidates, Join in GWG to become a safety expert and shine in HSE field.
---
---