For Any Enquiry On Safety Courses Click Here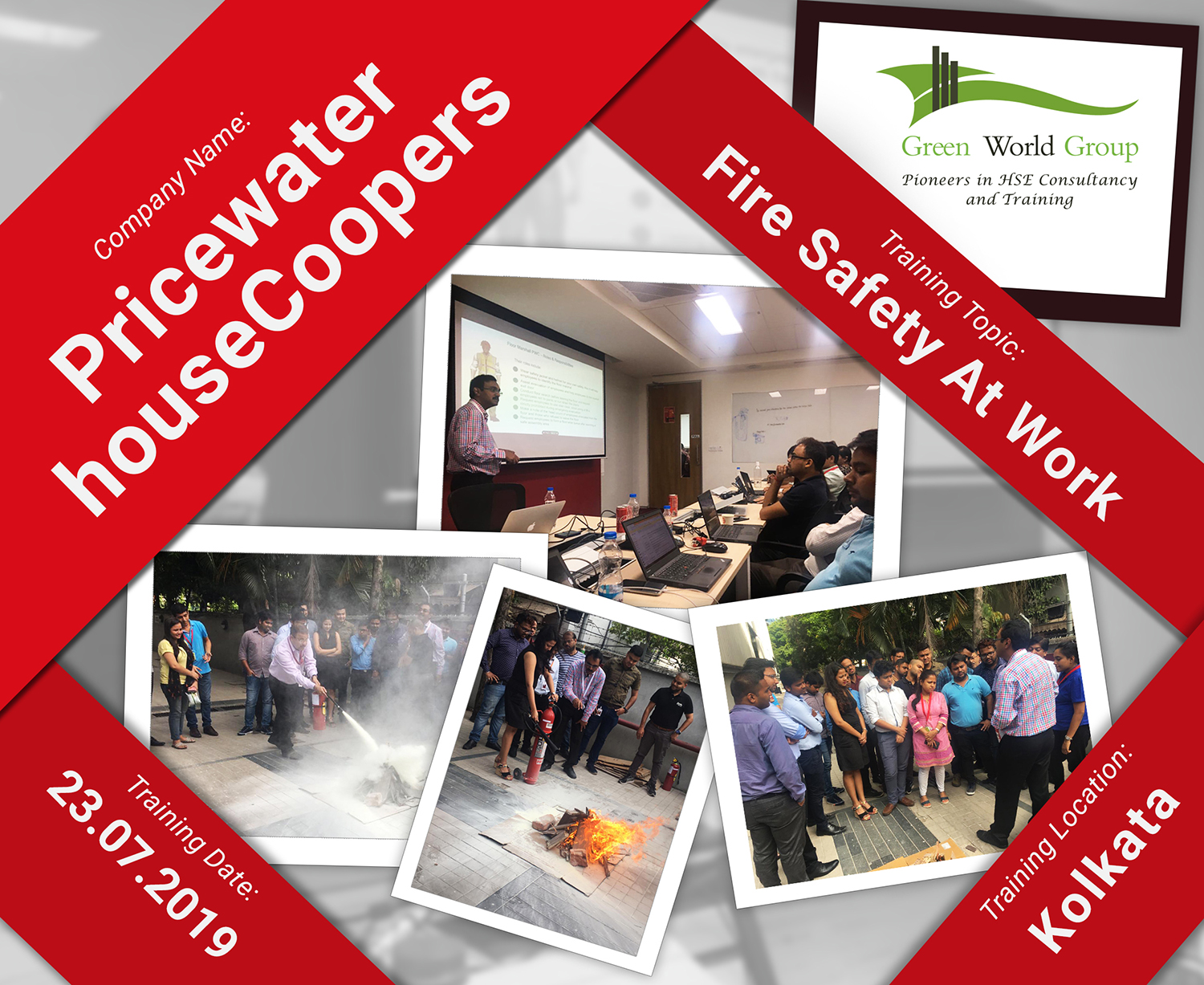 Green World Group Conducted the In-House training session for the Fire Marshalls of PricewaterhouseCoopers, Kolkata about the Fire Safety Precautions at Work on 23rd July 2019.
This Fire Safety Course was offered through classroom mode and this course was made more exciting, informative andengaging to the candidates and the subject expert provided with real-time examples.
The training session was about the classification of fire, concept of fire triangle and its preventive measures, firefighting techniques and the merits and demerits of firefighting, also explained about the types of Fire Extinguishers and its usage methods with live demo explanation of Co2 fire extinguisher, and the methods of raising an fire alarm during fire calamity strikes and the various aspects of alarm were provided to the candidates.
Finally, explained about the responsibilities of the Fire Marshalls during emergency, which also includes assistance like ensuring everyone has evacuated the workplace, assisting of vulnerable persons, and liaison with emergency services.
As Safety Management is about learning the techniques of eliminating hazards and create an accident free Safe and Healthier environment for all.
This safety course might be a benefit for both the individuals and industrial assets by ensuring that the organization and employees have become susceptible to the fire safety law.
About us:
Green World Group a leading health and safety Training & Consultancy Since 2006. From then to now, we successfully delivered the Safety Management training. We offer all types of Health & Safety Solution, HSE Training to the Organization as well Individuals, also provide accredited International Safety
Toll Free 1800 121 4246 | Whats App : +91 9791082789
---