Diploma in industrial safety  from a govt recognized institute :
Industries require talented and qualified safety professional to protect workers from various dangers and risks, and create a safe and untroubled working conditions.Diploma in Industrial safety is the most popular safety course in India among students and working professionals, who intend to scale up career prospects with present employment.
Formulated by the government of India agency, the one year diploma offers delegates with excellent knowledge, exposure and expertise in providing overall safety to workers, and help management to prevent loss due to frequent shutdowns, low productivity, huge compensation and insurance payouts and damage to machinery and properties due to blaze and other calamities.
Green World Group is offering for Diploma in Industrial Safety in India at affordable cost.!! This Programme is initiated by Govt of India and course main objective is to enhance knowledge, skill and improving the standard of health of the employees, monitoring the operating systems and bolstering the safety measures of an industry in general.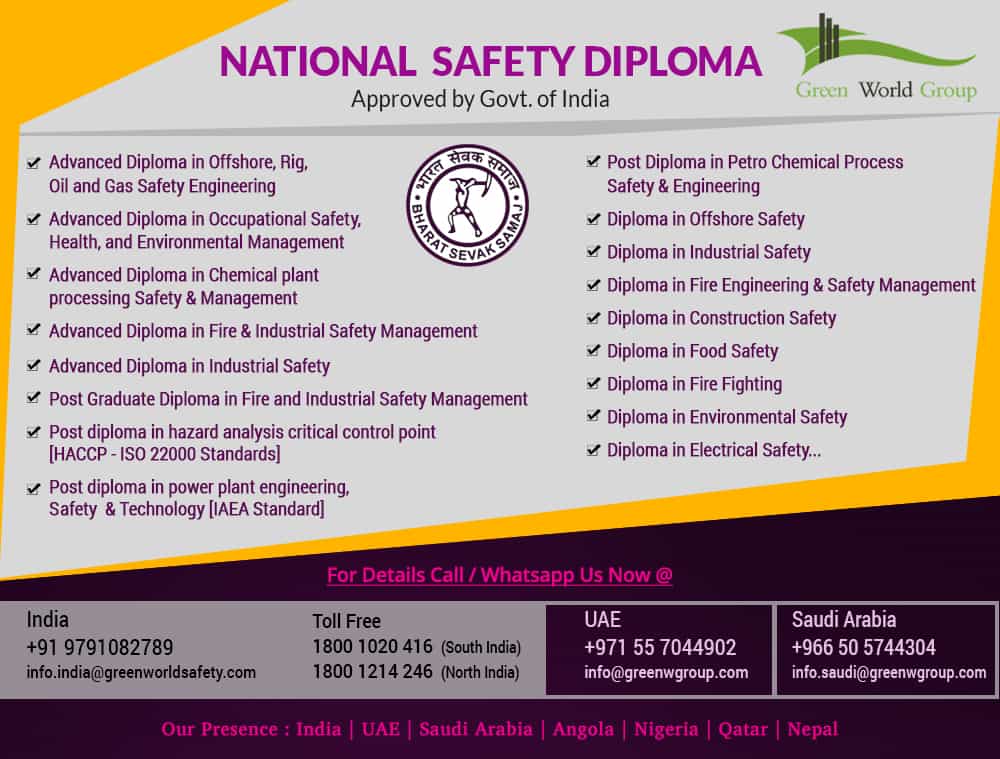 ---
OUR POPULAR SAFETY COURSES:
---
---