Green world group's launching with offers for Diploma in Offshore safety course which is promoted by Govt of India and a specialist qualification for people in offshore oil and gas industry.
Green World Group is the registered organization for Occupational health & safety educational training institute which is providing UK approved safety certification courses, NEBOSH, IOSH, HACCP, HABC, IRCA lead auditor course, ADOSHEM, Dip in Fire engineering & Safety environmental course etc.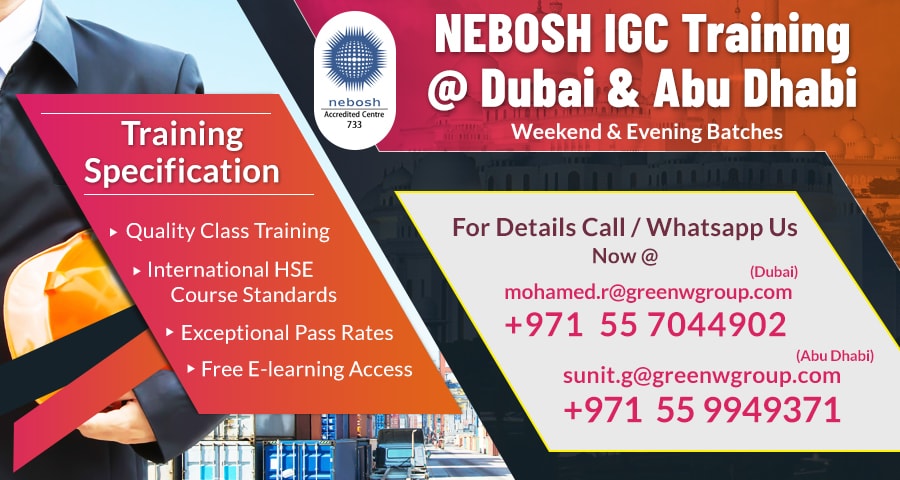 Now AED 4,200/- Only
One Day Offer Only for 25th May '17 NEBOSH IGC @ AED 3,800/- ONLY…
Valid Till : 25th MAY 2017
Contact Details:
Mr. Mohamed Rafi – Product Specialist 
mohamed.r@greenwgroup.com
+971 55 9949 161.
Sunit Gill (Product Specialist)
sunit.g@greenwgroup.com
+971 55 9949 371.