Green World Group, KSA has ventured into a $1.25 million training contract as part of vision 2030 horizon! This vision has been patronized by Crown Prince and Chairman of the Council of Economic and Development Affairs – Mohammad bin Salman bin Abdulaziz Al-Saud
20th Dec 2018 is a date to remember where 2 professional entities; Green World Group and THIEP – Technical Higher Institute for Engineering & Petroleum joined hands to deliver technical safety courses to the young Saudi National in the field of Health and Safety. As part of the initial contract, 1000+ employees nationwide from the Ministry of Health will undergo training in IOSH Managing Safely and NEBOSH Health and Safety @ Work. Green World has also been tasked with the design of an effective training matrix and deliver various tailor made HSE program portfolios. A similar approach would be initiated with several other local Govt ministries as part of this initiative to ensure that 'safe system of work' and 'safety culture' is incorporated as a daily practice.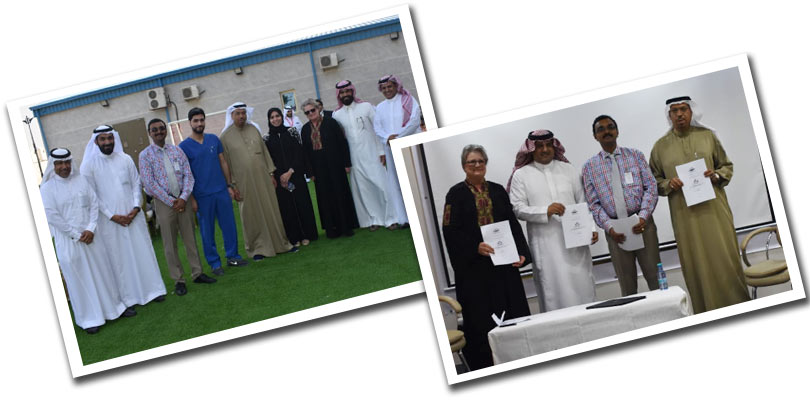 The $ 1.25 million contract was signed tripartite by the CEO of GWG – Mr. Shanker Sreekumar, CEO of THIEP – Eng. Mustafa Al Ghazal and KSA Operations Director – GWG- Mr. Mohammed Al Shamrani. The formal contract signing function was attended by distinguished guests from several organizations like Ministry of Health, Technical and Vocational Training Corporation KSA, Saudi Aramco, SABIC, Halliburton, Weatherford, Ministry of Human Resource, Ministry of Education and several other dignitaries from various Govt entities.
This is just the beginning of new ventures that Green World Group have embarked on to be a joint partner of vision 2030 in Saudi Arabia!… Keep visiting us more often to check on updates… our next office launch in Riyadh slated for Jan 2019 as part of honouring this contract with a wider presence!
Our Presense
India, UAE, Saudi Arabia, Angola, Nigeria