Dear Safety Professionals,
Green World Group (GWG), a leading provider of nebosh safety course in Chennaiand accredited by NEBOSH, IOSH. Currently the 850th batch has been successfully completed by GWG giving excellent services and nurturing the candidate to build their career successfully with nebosh certificatein the OH&S field.
In health, safety & environmental practice and management NEBOSH is an independent recognized body providing various qualifications which is one of the most required and wanted qualification recognized by professional bodies such as IOSH, IIRSM & IEMA.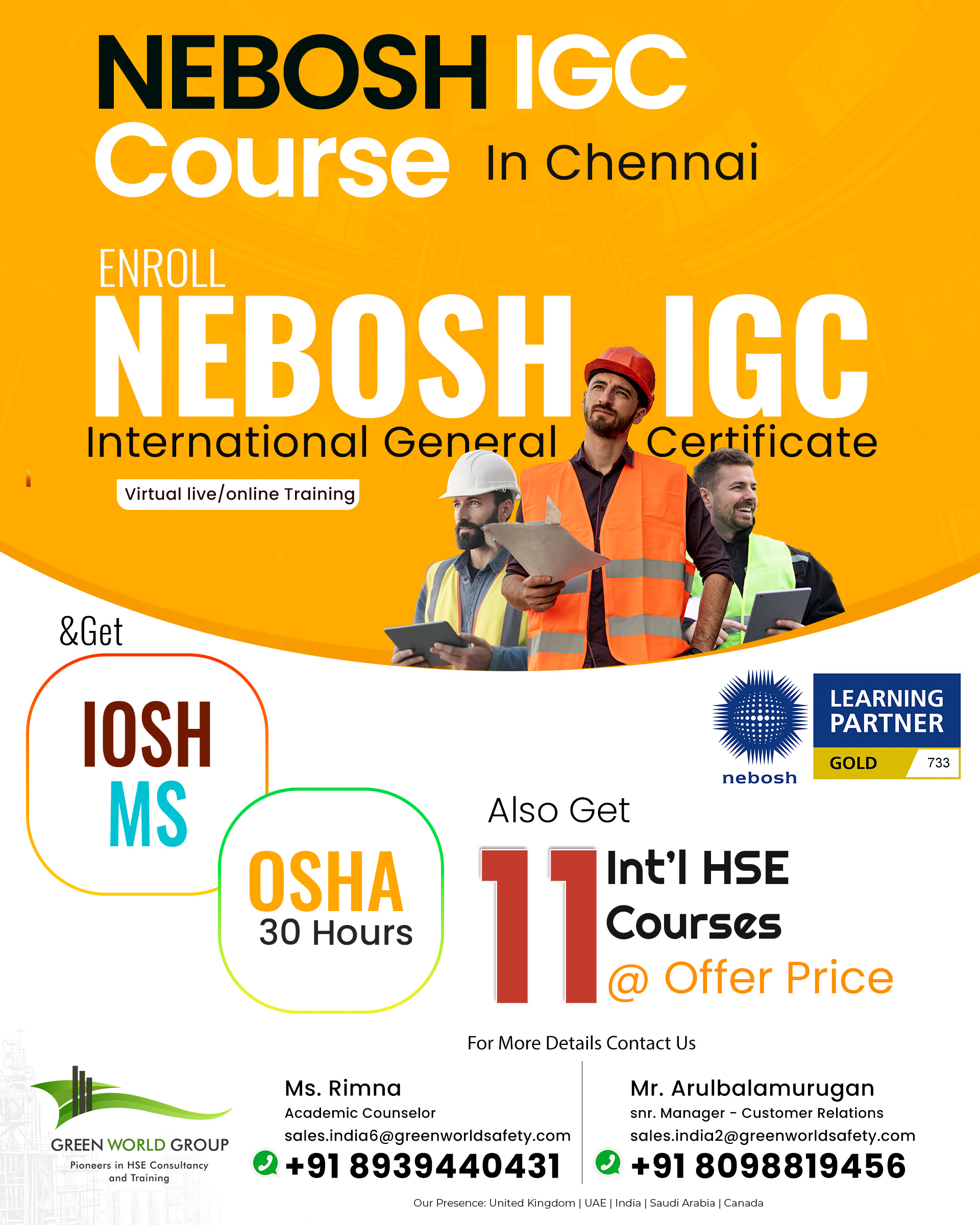 Safety and Health
Every sector in all the work places is associated with risk so safety and health management is very essential and must as most countries has implemented health and safety act. It provides job opportunities to n number of people.
Benefits of Good Health and safety Management at Work place
Accidents loss is reduced.
Worker's safety and their health, well beings is maintained.
Since it builds confidence among the workers, the productivity, efficiency at work place is increased.
Profile reliability of the organization to customers, clients, insurer etc. increases gradually.
The Health and safety management assures the people at workplace are safe and protected, and risk and hazards are avoided.
Get certified in International Health and Safety with offer at Green World Group, Chennai.
Use this great opportunity to build your career at Safety and Health sector.
---
For Enquiry & Enrollment:
Toll Free 1800 102 0416 (South India) | 1800 121 4246 (North india) | Whats App : +91 9791082789