Green World Has Scheduled NEBOSH IGC Training through Virtual Online Classroom, & has successfully completed NEBOSH IGC Batches in Dubai & Abu Dhabi.
Due to the Present Situation Amidst the Coronavirus pandemic; In order to restrict the spread of Coronavirus, Govt. and Health Department had recommended social distancing (ie people are asked not to participate in events, classes or any public places). Even the Pvt. & Govt organization has asked their Staff to work from home.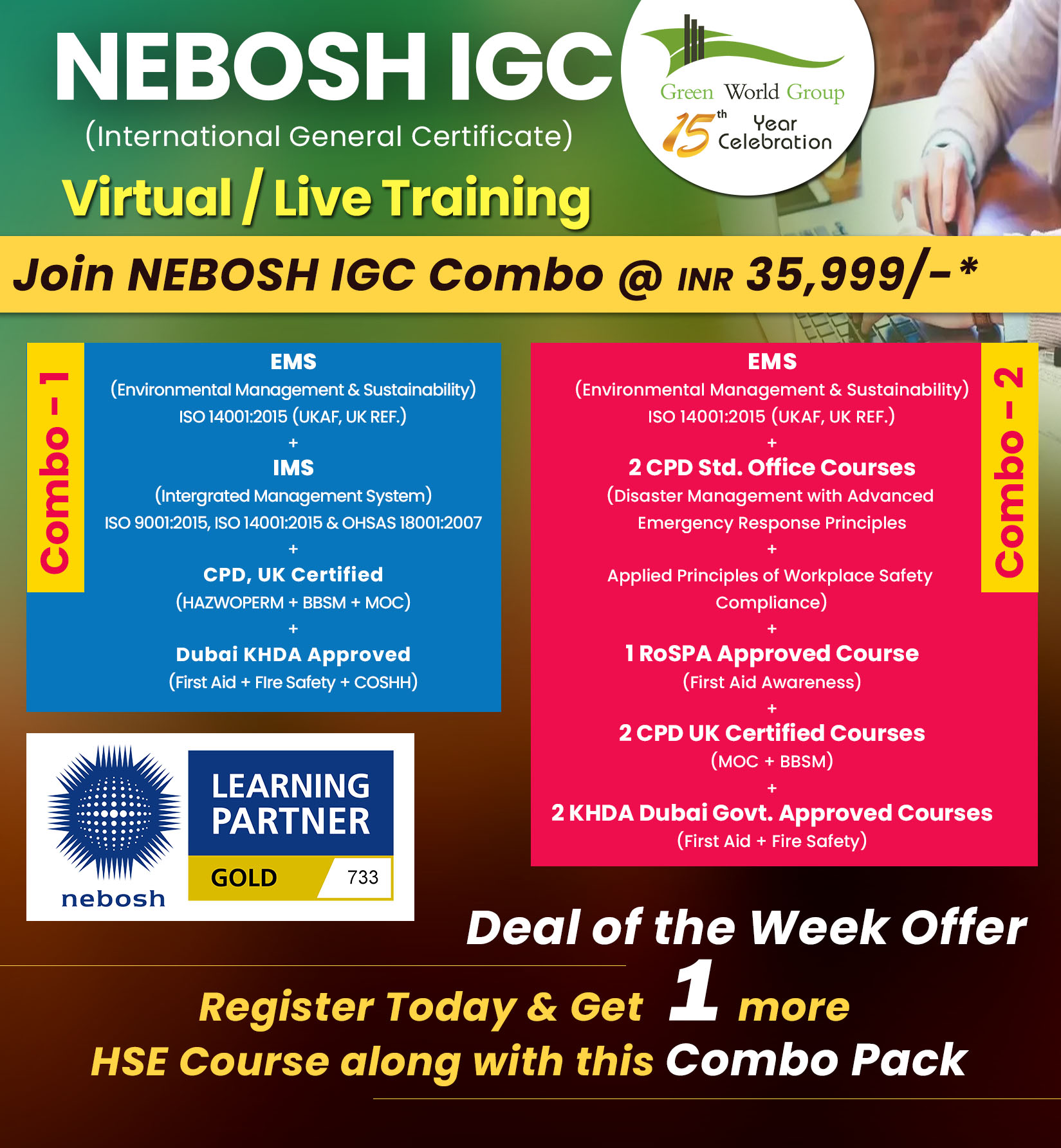 Read More

>>

Nebosh IGC Course Online
The Occupational Health & Safety Training via virtual Online is the Constructive and the Best mode of study program at this scenario.
Our Virtual Online program is similar to Regular Classroom Training, the sessions are taken through online live webinar and students can interact, chat, group discuss with the Tutor and other students at our online platform & we have been undertaking NEBOSH IGC virtual training since 2018 and had trained more than thousands of students & has a panel of highly qualified HSE experts Tutors with advanced training methodology, and Hence could able to deliver higher pass rates in this type of training session.
Along with Online Webinar our students can have a separate e-learn access for the candidates, so they can revise the course with online learning materials and also they can clarify their doubts by referring the recorded training session video at any time.
For Enquiry Contact Us:
INDIA +91 9791082789 | UAE +971 55 7044902 | SAUDI ARABIA +966 50 5744304 | Toll Free 1800 1020 416