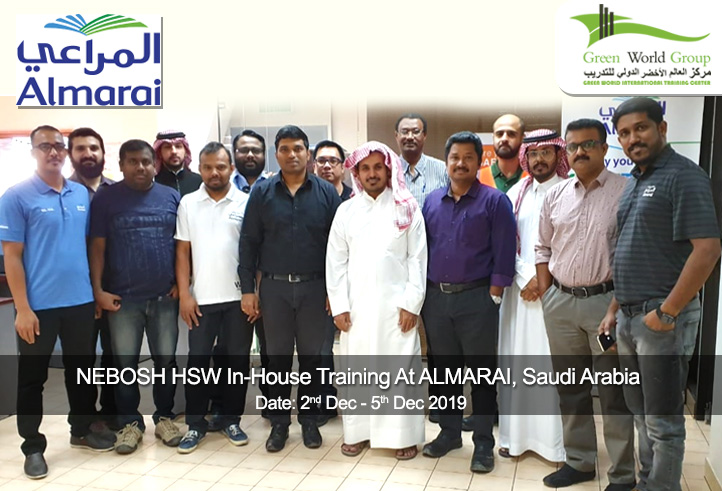 "Live as if you were to die tomorrow. Learn as if you were to live forever"
― Mahatma Gandhi
Based on this famous quote by the great Mahatma Gandhi there is never a full stop in learning. Green world Group is the trusted training partner for Almarai over the past 5 years. Almarai is a Saudi-based conglomerate, listed on the Tadawul stock exchange. It specializes in food and beverage manufacturing and distribution. The company's main offices are located in Riyadh, Saudi Arabia.
The training started with the basic introduction about myself and the participants of the training. For this training, we had attendees from different department working from Almarai – Workshop, Farming, Warehouse to name a few. The course started with the basic elements of health and safety management system.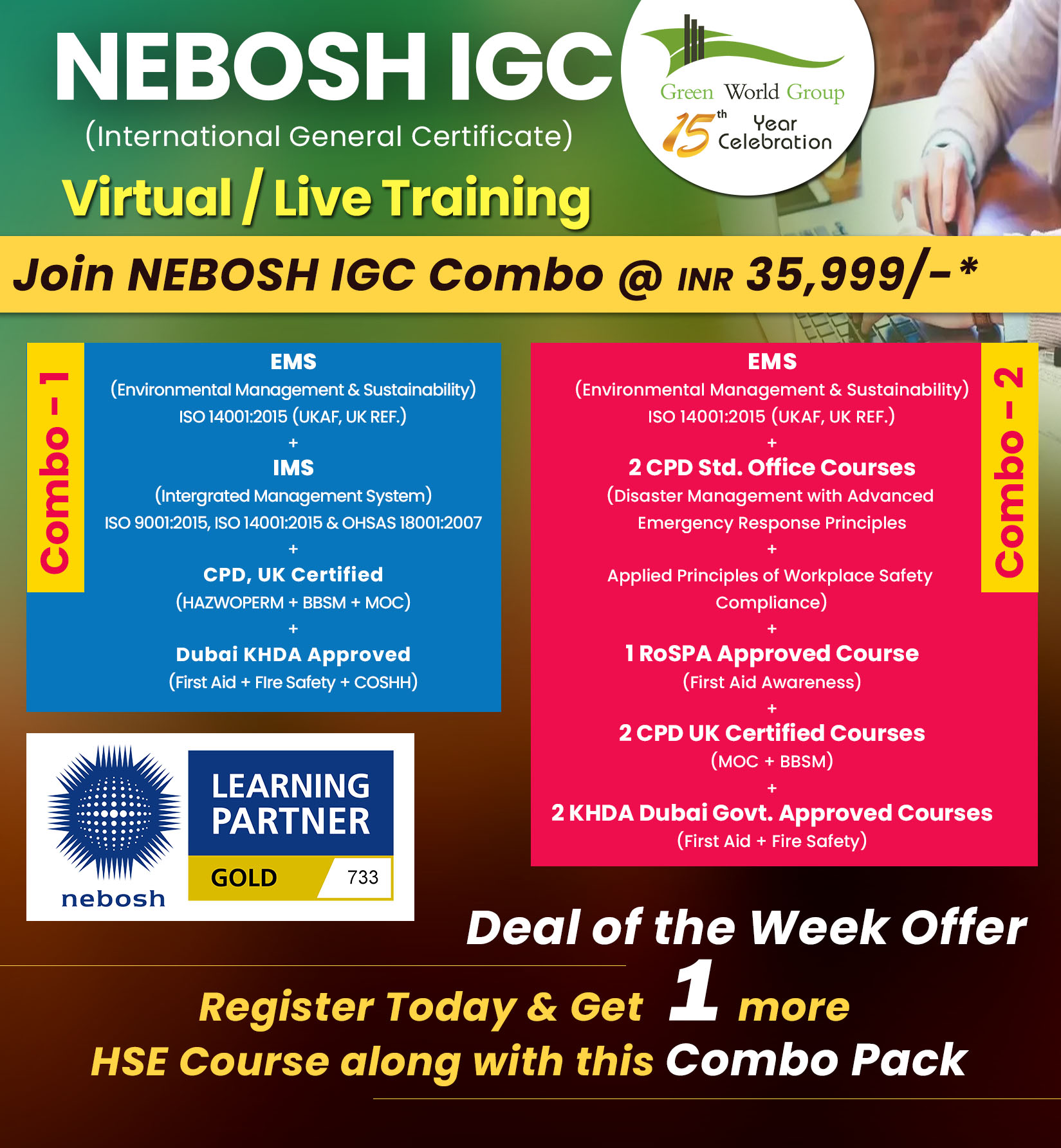 The course was very interactive and we took specific examples from the actual work and discussed on those issues. From the initial discussions of the basics of health and safety the training transcended into the technicalities of managing health and safety and also the practical challenges we face in the workplace when it comes to the implementation of the health and safety standards. The training was followed by an assessment examination on the final day which all the participants actively took part in and the training was concluded with a good feedback session as well.
---
Our Popular Courses