GET FREE TRAINING UNTIL YOU PASS THE EXAM !
Quality Class Training
International HSE Course Standards
Exceptional Pass Rates
Free E-learning Accessf
Lowest Fees Compared to Other Institute with Lots of Benefit & Features
Click to know the next NEBOSH batch date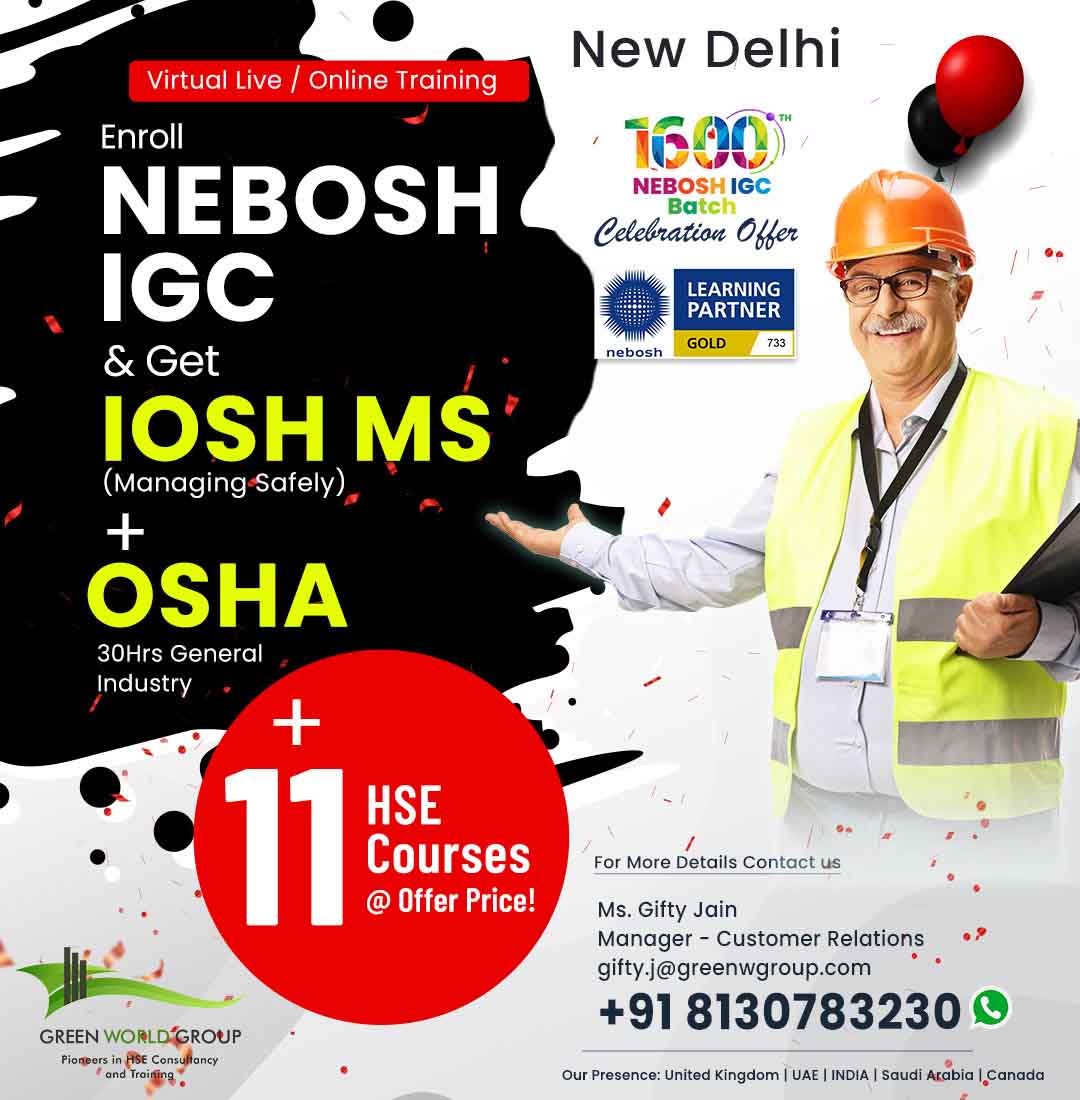 The NEBOSH International General Certificate (IGC) covers the principles relating to health and safety, identification and control of workplace hazards and the practical application of this knowledge. The IGC syllabus takes a risk management approach based on best practice and international standards, such as the International Labour Organisation (ILO) codes of practice. Local laws and cultural factors may form part of the study programme where relevant and appropriate.The International General Certificate is also suitable for those embarking on a career in health and safety, providing a valuable foundation for further professional study.
No previous health and safety knowledge is required. However it should be noted that the examination is offered, and must be answered, in English, and that the course includes a requirement to write a short report, which must also be in English. NEBOSH recommends that candidates undertaking the NEBOSH International General Certificate should reach the equivalent of a scoring of 6.0 or higher under the International English Language Testing System (IELTS).
The qualification is divided into three units, each of which is assessed separately:
Management of international health and safety (IGC1)
Control of international workplace hazards (GC2)
International health and safety practical application (GC3)
International General Certificate Course Syllabus
IGC 1: MANAGEMENT OF INTERNATIONAL HEALTH & SAFETY
Element 1: Foundation in health and safety
Element 2: Health and safety management system – Policy
Element 3: Health and safety management system – Organizing
Element 4: Health and safety management system – Planning
Element 5: Health and safety management system – Measuring, audit and review
GC 2: CONTROL OF INTERNATIONAL WORKPLACE HAZARDS
Element 1: Workplace hazards and risk control
Element 2: Transport hazard and risk control
Element 3: Musculoskeletal hazards and risk control
Element 4: Wok equipment hazards and risk control
Element 5: Electrical safety
Element 6: Fire safety
Element 7: Chemical and biological health hazards and risk control
Element 8: Physical and psychological health hazards and risk control
GC 3: INTERNATIONAL HEALTH AND SAFETY – PRACTICAL APPLICATION
 Examination for NEBOSH IGC Certification
The examination consists of two theory papers IGC-1 and GC 2 of each 2 hrs and followed by a practical assessment. Each written paper consists of one 'long-answer' question and ten 'short-answer' questions. All questions are compulsory.
NEBOSH Certification
On successful completion of theory and practical examinations candidate will receive international general certificate from NEBOSH.
Acceptance of NEBOSH International General Certificate
This is one of the most highly demanded entry level qualification for safety professional in UK & Europe and Middle-East. This for those who are seeking a new career in health and safety and those in the profession who wants to top up with internationally recognized certification to enhance their employability in MNC.
Course Details with Brochure for your guidance:
Nebosh IGC brochure is attached with relevant information for your perusal.
Click the blow link for Nebosh IGC Course syllabus:-
Click Here syllabus
Click the blow link for IOSH Managing Safely course syllabus:-
http://www.greenwgroup.com/our-services
Certification:
On successful completion of written exam (IGC1 and GC 2 – 45% and above) and a practical assessment (GC 3 above 60%) certificate will be issued by NEBOSH (U.K) in 12 weeks from the date of examination.
Visit @ http://greenwgroup.com
Feel free to contact for further clarifications.
---
Our Popular Courses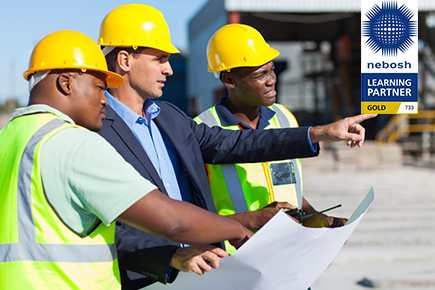 Nebosh International General Certificate is a job-oriented level-3 certificate in Occupational Health and Safety Management Course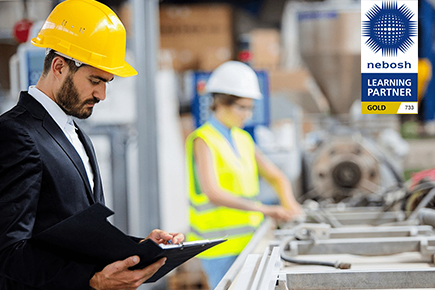 NEBOSH International Diploma is the highest level certification in HSE management (level-6) helps for students aspiring to become health and safety experts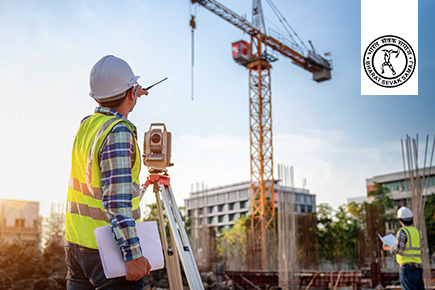 National Safety Diploma Certificate is approved by Government of India, this Certificate holder can apply for job globally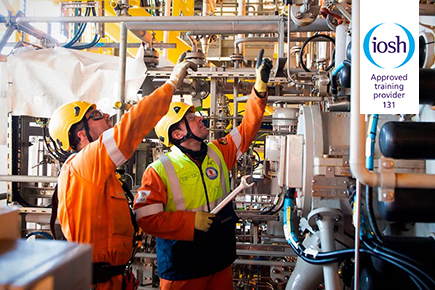 Institution of Occupational Safety and Health offering professional qualifications to students and working professionals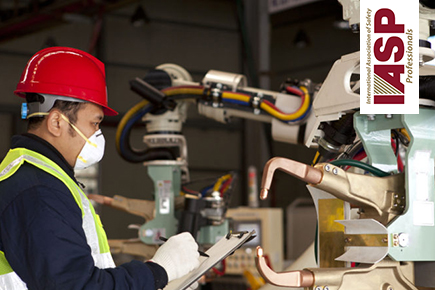 Occupational Safety and Health to deliver appropriate safety officer training to supervisors, employers & workers who face hazards on the workplace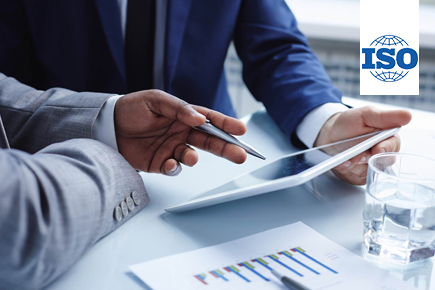 ISO Lead Auditor course is to provide adequate knowledge of Quality Management System to conduct and report a audit of an organization
For Enquiry & Enrollment: