Green World Group is now offering for Nebosh IGC in Abu dhabi
NEBOSH IGC – DUBAI & ABUDHABI
Two Level 3 U.K Certif ications in One Package
Join with us Today! To become a Level 3 HSE Professional
So far we achieved NCFE Level 3 with 100% Result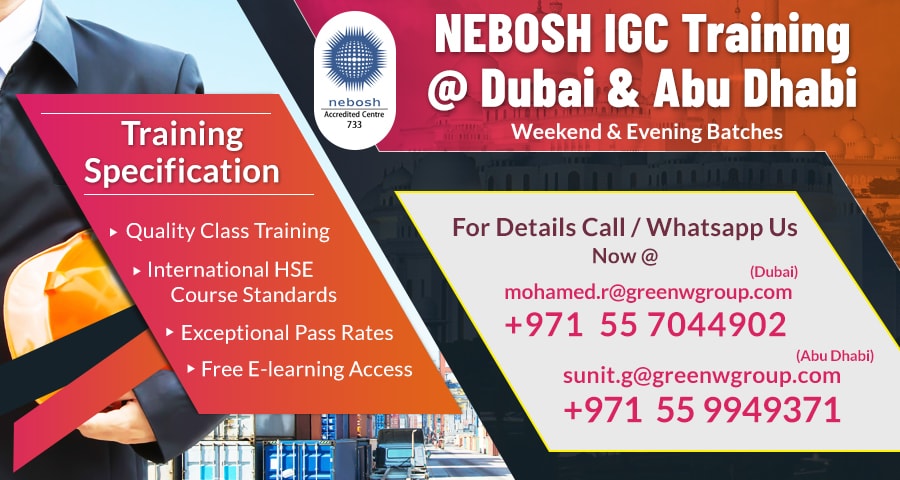 ---
With the vast industrial growth the demand for safety professionals is on the rise. At Green World Group we had long realized the potential of the market and nurtured a dream of having our own training facility. This dream was realised on 2005 when we started our office in Ajman UAE  followed by offices and state of the art training centres in India and across the world.
Our corporate office and training centre at Deira Dubai is ideally located in the heart of the city. It is just a few minutes walk away from Deira city centre metro station linking you with the rest of the city. The office is just 15 minutes drive from the Dubai International airport.
Green World Group has its advanced infrastructural facility for providing safety courses with international standards from UK and US. We have two state of the art training halls sprawling over more than 1500 sq feet.  Our office stores stocks all the necessary training books and CDs to stay ahead with the latest technologies and updations in health and safety management.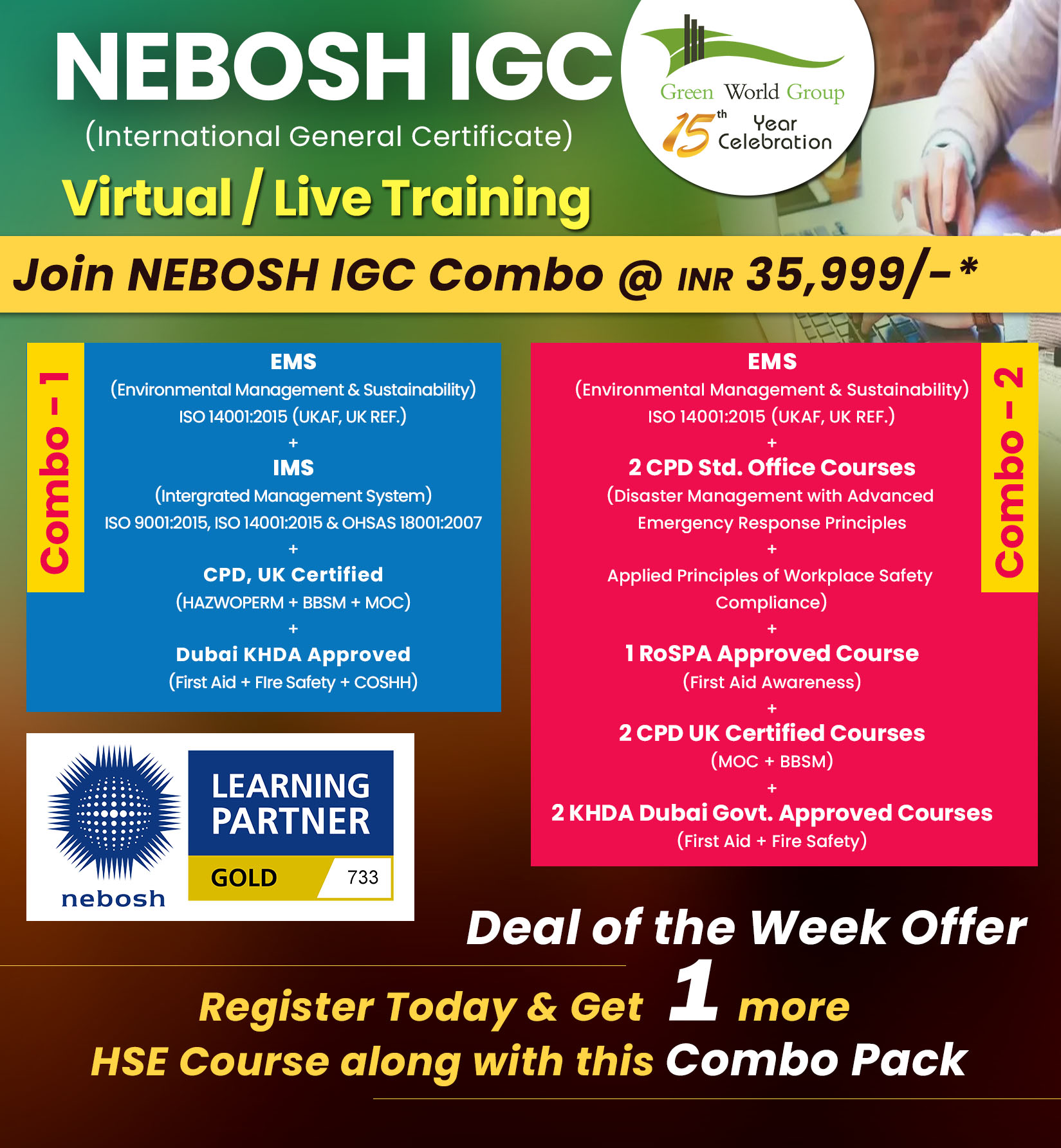 OUR INFRASTRUCTURE FACILITIES INCLUDE
1500 sq feet sophisticated training halls
CCTV installed for monitoring and evaluating training process to ensure quality assurance in training
Scalable Network Architecture and Systems
24/7/365 Power Availability
 Internet facility for students
Office with networked computers with 24 hour Internet, Telephone, Fax, EPABX and other communication equipment.
Competent staff with expert knowledge to assist you in your health and safety concerns
High quality training and technical expertise
OUR COURSES
NEBOSH INTERNATIONAL GENERAL CERTIFICATE
NEBOSH INTERNATIONAL OIL AND GAS CERTIFICATE
IOSH MANAGING SAFELY
IOSH WORKING SAFELY
TAILOR MADE CUSTOM TRAINING COURSES REAGRDING HEALTH AND SAFETY MANAGEMENT
WHO WE TRAIN
EVERYONE FROM ENTRY LEVEL EMPLOYEES TO EXECUTIVES AND PROFESSIONALS
INHOUSE SAFETY TRAINING FOR COMPANIES AND ORGANISATIONS
WHERE WE TRAIN
ACROSS UAE, MIDDLE EAST, INDIA, AFRICA AND AROUND THE WORLD
VALUE ADDED
IN ADDITION TO THE TRAINING AND PROGRAMS LISTED WE ALSO OFFER
CUSTOM TRAINING ( COURSES TAILORED TO YOUR SPECIFIC NEEDS IN SAFETY INDUSTRY)
DISTANCE LEARNING
MOBILE TRAINING UNITS ( WE BRING TRAINING TO YOUR LOCATIONS)
TECHNICAL  ASSISTANCE (TECHNICAL SPECIALISTS AVAILABLE FOR ONSITE SUPPORT)
With time our expansion has led us to develop an enlarged footprint across the world. We have gradually put in place additional training centres. The institute is fully equipped with the necessary infrastructure to help candidates emerge as capable safety proffesionals. We have an assembly of endowed professionals with outstanding record of accomplishment from Premier institutions to train you and assist you. Our primary objective is to deliver quality training in health and safety management. We all look forward to welcoming you.
---
Our Popular Courses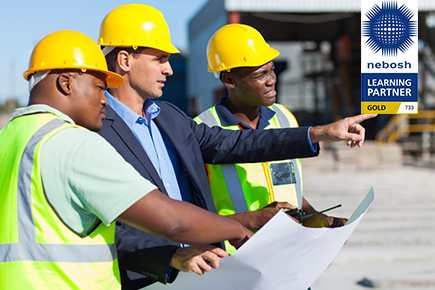 Nebosh International General Certificate is a job-oriented level-3 certificate in Occupational Health and Safety Management Course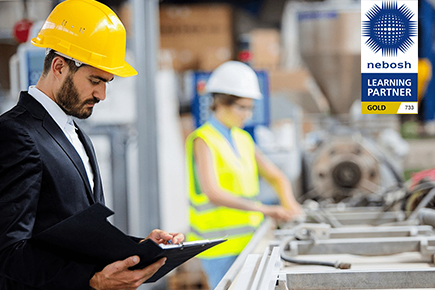 NEBOSH International Diploma is the highest level certification in HSE management (level-6) helps for students aspiring to become health and safety experts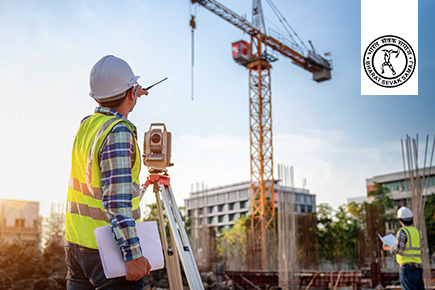 National Safety Diploma Certificate is approved by Government of India, this Certificate holder can apply for job globally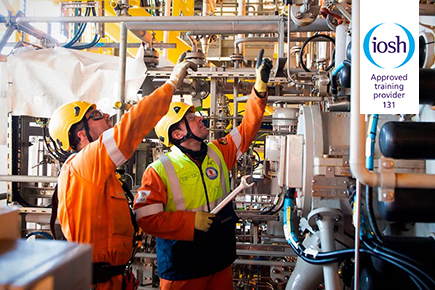 Institution of Occupational Safety and Health offering professional qualifications to students and working professionals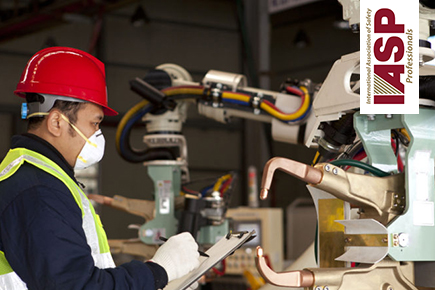 Occupational Safety and Health to deliver appropriate safety officer training to supervisors, employers & workers who face hazards on the workplace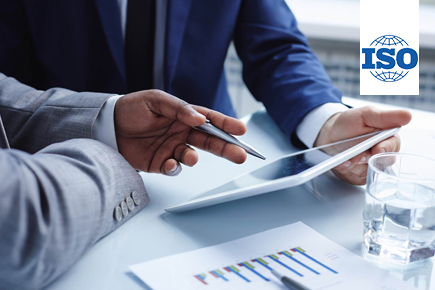 ISO Lead Auditor course is to provide adequate knowledge of Quality Management System to conduct and report a audit of an organization
Ask Your Queries