Green World Group realizing the potentiality of the carrier in Health and safety at the present scenario, and has designed its training program to impart efficient skills with high caliber in Subjects and professionalism.
Our courses are accredited by International bodies such as IOSH, NEBOSH, HABC & Safety Media etc, and along with the expertise tutors which helps to increase the erudition in Health and Safety skill with international Standards to the Candidates.
GWG training program has enlightened the career of many candidates and transformed them to efficient HSE professionals. Green World Group scaling to new heights with global expansion in Health and safety training at a shorter span; Adding to its new success has Launched New Business Center at Chennai.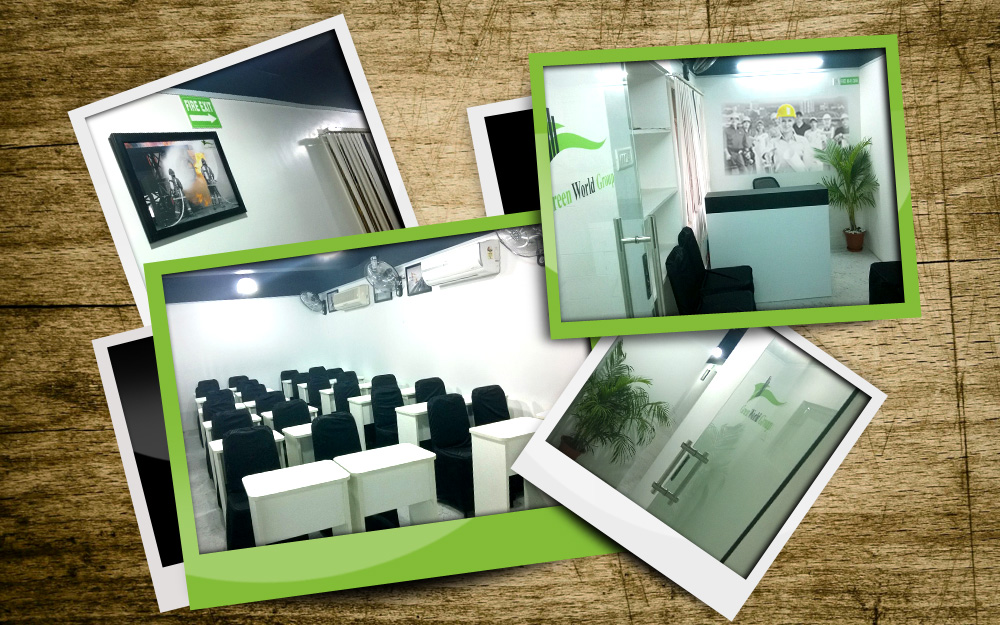 GWG's Business Center at Chennai is ideally located at the Center of City, Few minutes from CMBT.
GWG's Business Center at Chennai has new state of art infrastructural facility to provide Safety training course with the international standards.
OUR INFRASTRUCTURE FACILITIES INCLUDE
Sophisticated training halls
Quality assurance in training
Free Unlimited Wi-Fi Internet facility candidates
Competent staff with expert knowledge to assist you in your health and safety concerns
Hygienic Food and refreshment.
Address:
Green World Group – Business Centre
No, 249/2 P block,
MMDA Colony Main Road,
Chennai – 600106
0444 2051705