Green World Group training center based out of Jubail city, KSA saw yet another significant breakthrough with the inaugural NEBOSH IGC batch that commenced on 14th March 2014. The event was graced with the presence of,
Mr. Mohammed Al Shamrani – CEO (Charter of Quality) & GM (Green World Group),
Mr. Bader Abdullah (Royal Commission – Jubail, Eastern Province)
Mr. Amer Al Shamrani – GM (Charter of Quality)
Mr. Nader Al Shamrani – (Ministry of Health)
Dr. Abdullah Al Elayni (KSA – Navy)
Mr. AbuRakan Al Shamrani
Mr. Majid – Project Engineer – COQ
Mr. Kairi – Finance & HR – COQ
Mr. Sujith Menon – Director, Operations – GWG
Every noble occasion comes in sweet small happiness and the event was started with a short prayer by Master Mansoor Mohammed Al Shamrani.
The event was made possible with the vision of one individual Mr. Mohammed Al Shamrani (GM – Green World Operations, KSA) who has worked tirelessly to ensure that GWG marks a presence in the region and with the unconditional support from our Chairman & CEO. Further, to make sure that the batch stood as a benchmark, I must also thank the efforts of Mr. Abdullah Al Shamrani – Office Executive, Mr. Dinesh Babu – Marketing Executive and Mr. Arul Balamurugan (Accounts & Administration) for having carried out a good coordination.
We have miles and miles to go and would never rest until we have achieved our goal!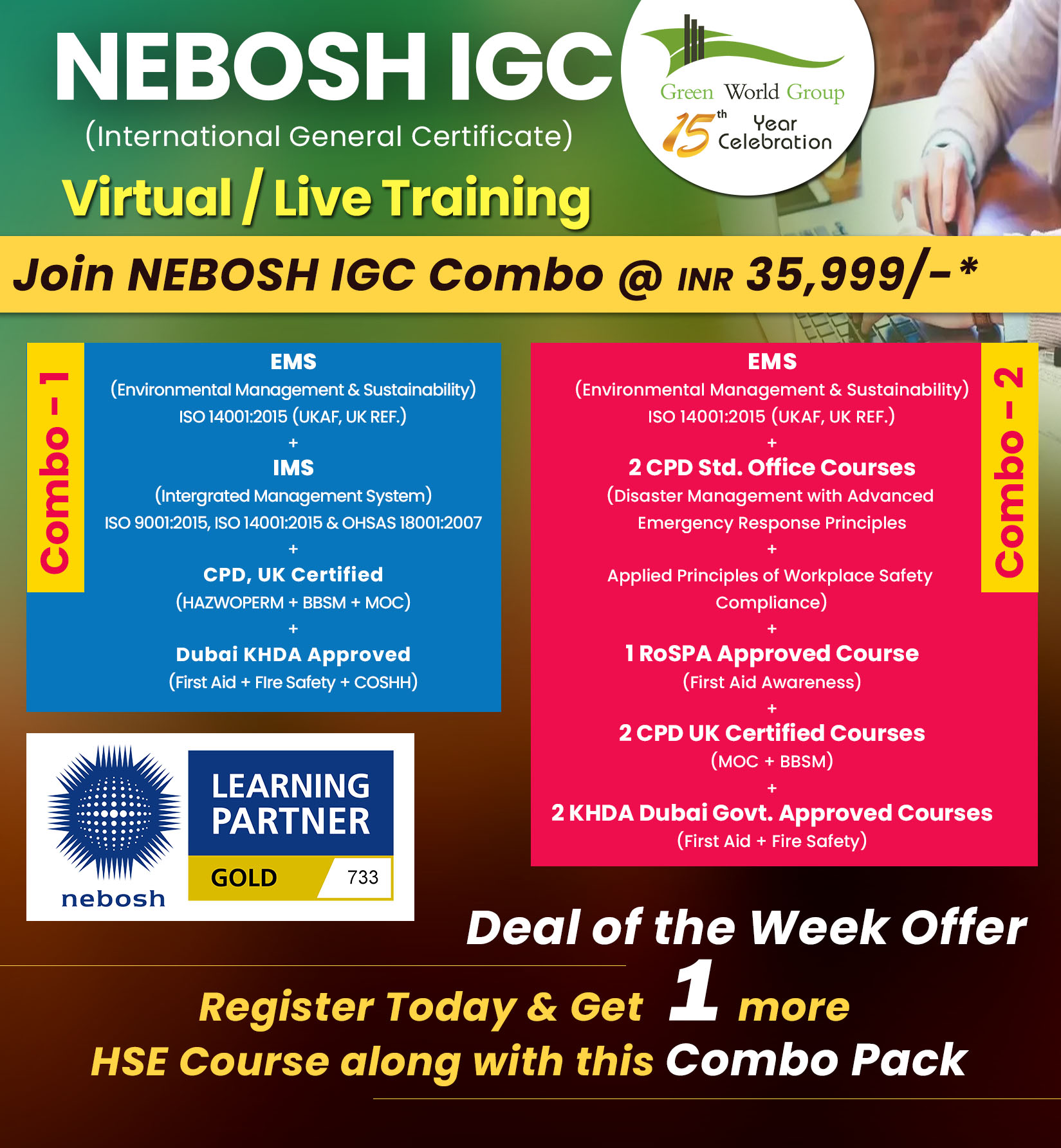 OUR POPULAR SAFETY COURSES:
---
---