Green World Group offers for Nebosh IGC training with safety media certification free in Dubai. Green World Group is the best safety educational, consultant & training institute in All over the world.
The Nebosh International General certification in occupational safety and health is a globally recognized by health and safety industry. The Nebosh IGC is specially designed for Managers, supervisors, working representatives.
Special offer for Nebosh in Dubai, Abu Dhabi
Limited period only!!. Never miss this opportunities. Book your seat now!!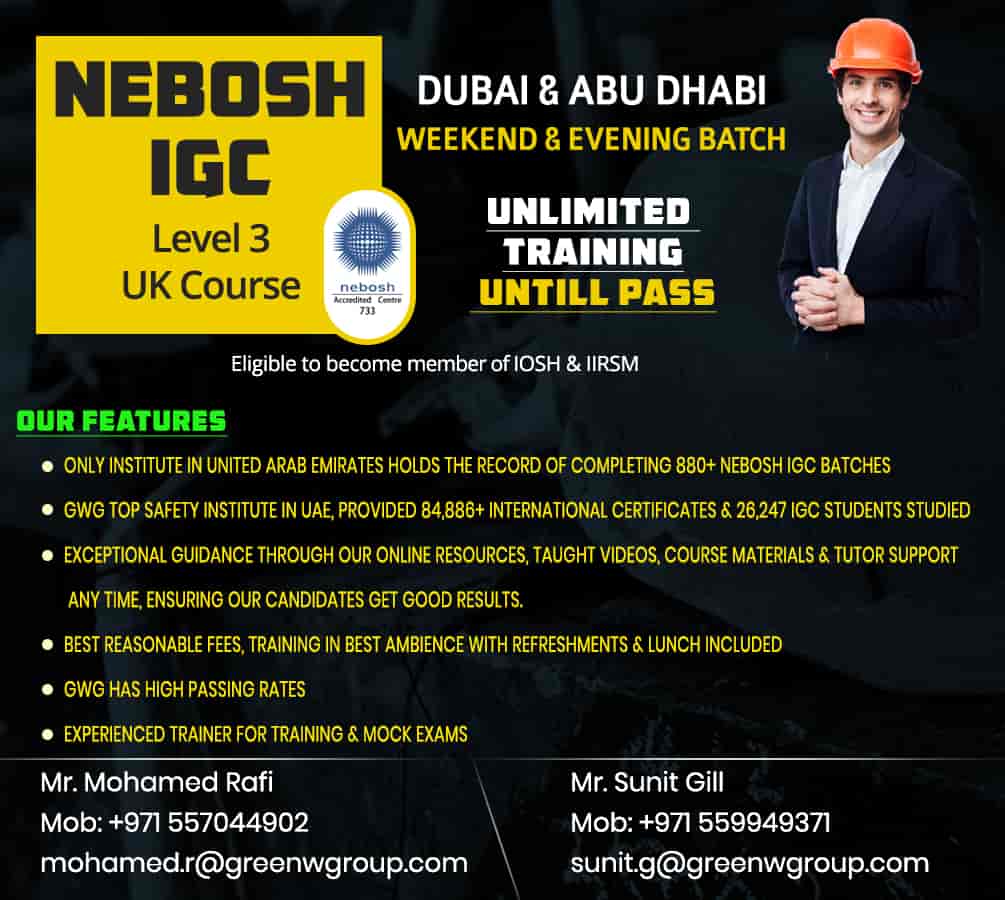 Contact Details:
Mr. Kalyan Pathakota| Marketing Lead