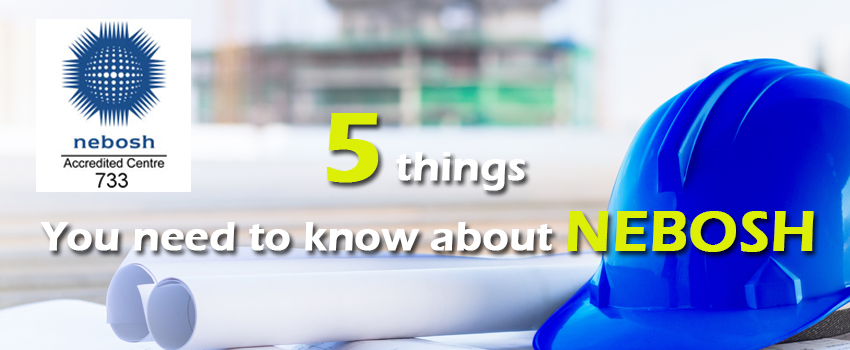 Students and professionals aiming for a successful career in safety and health industry automatically choose the National Examination Board in Occupational Safety and Health (NEBOSH) course as the certification gives them recognition all over the world across a large spectrum of industries. Let's find out why should delegates do this course and what are the benefits of having NEBOSH certification.
1.What is NEBOSH?
NEBOSH is an independent examination body based in U.K offering health and safety certifications for professionals around the world. Though the body doesn't impart HSE training directly, it has accredited educational centers all over the world, through which it shares syllabus, conduct exams and issue certification to successful candidates. Green World Group is one such centre where students are trained for the coveted NEBOSH qualification.
Take your NEBOSH Certificate course online
You can study the NEBOSH Course online from anywhere in the world with the help of a digital medium (computer/laptop/other smart devices with internet support).
2. Who needs NEBOSH?
Those who are associated with occupational health and safety profession are more often than not required to clear NEBOSH Course exams and their career progression is largely associated with holding a NEBOSH certification. More so, the qualification is also recognised by international professional membership bodies such as Institution of Occupational Safety and Health (IOSH), Institute of Environmental Management and Assessment (IEMA) and International Institute of Risk and Safety Management (IIRSM). Which means, candidates completing NEBOSH, can approach these institutions to use TechIOSH, GradIOSH, CMIOSH and MIIRSM after their names.
However, students should understand that having NEBOSH certification alone will not make them eligible for IOSH membership. For example, those who want to associate their name with IOSH should submit their CV along with the copy of NEBOSH certificate for verification before being granted TechIOSH recognition.
3.  How popular is NEBOSH?
NEBOSH certification is widely recognized by industries around the world and students with NEHOSH certification always are looked upon over others. So much is the demand for NEBOSH certified HSE professionals that every year over 30,000 candidates join accredited institutions from 33 countries around the world to become NEBOSH-certified professionals. NEBOSH courses  range from elementary level certification to professional level NEBOSH Diploma.
4. What is the NEBOSH Certificate?
NEBOSH Certificate is a widely accepted and career enhancing health and safety certification. Ideal for those who want to begin their career as safety professional and also for those who want to enhance their career in safety industry, NEBOSH can be the right choice. Though there is no formal entry requirement, students aspiring to join NEBOSH Certificate course should have some prior knowledge on safety for better understanding of lessons.
The course contains three units of which two are exam-oriented and third unit is assessed through practical method. On successful completion of NEBOSH course, students become eligible for Technical Membership of IOSH (Tech IOSH) and associate membership of IIRSM.
5.  What is the NEBOSH Diploma?
Highly recognized and advanced qualification for HSE professionals, NEBOSH Diploma offers them the coveted Chartered (CMIOSH) status. The course syllabus is divided into four units of which three are assessed by exams and one by practical mode. NEBOSH Diploma is highly demanding and rigorous program. Hence safety professionals holding the certification get esteemed recognition and can even serve as independent charted safety professionals or consultants.
CMIOSH can also be achieved through other methods but getting through NEBOSH is the most accepted route.