Group of delegates from BOSCH Limited, Chennai successfully completed Ergonomics awareness in- house corporate training from Green World Group on 17th august, 2021. This was conducted by our esteemed tutor Mr. R.Loganathan, B.Tech, MS(Sweden), MBA, ISO 9001:2008, OHSAS 18001:2007, Certified Lead Auditor Consultant from Green World Group, KSA.
Bosch is one among the leading supplier of services and technologies in Mobility Solutions, Industrial Technology, Consumer Goods, Energy and Building Technology. In India Bosch has largest development center for end to end engineering and technology solutions.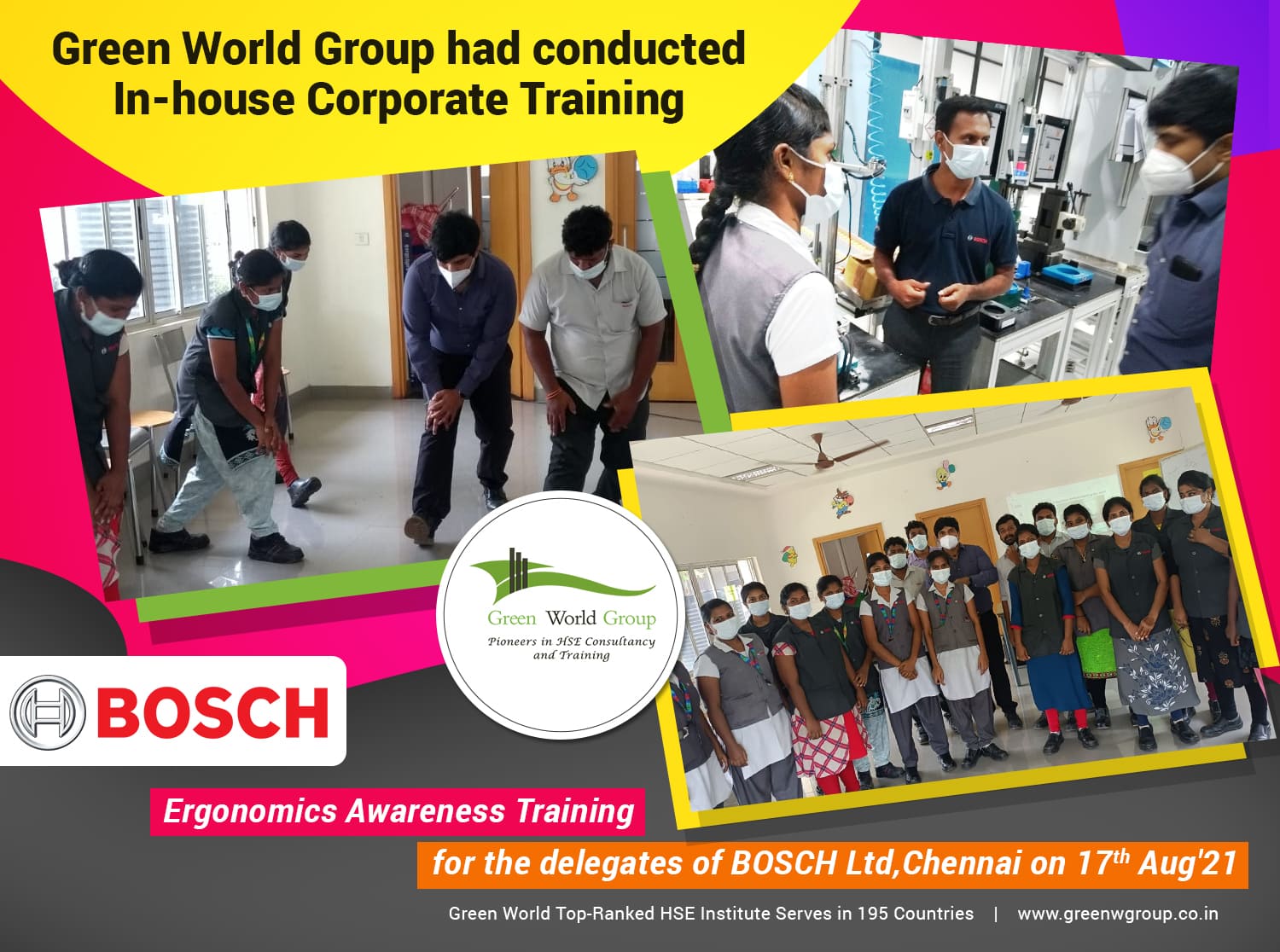 What & Why ergonomics awareness training?
Ergonomics awareness training is one among the most important elements of an ergonomics process. This helps employees to find and fix ergonomic problems at workplace. Ergonomics awareness training is the initial step which the employer can take to engage their shop floor employees. Engaging them in this will heighten awareness, enhance improvement ideas and create positive safety culture.
Upon the completion of training, participants gained sound knowledge and understanding on what is ergonomics, need of ergonomics its importance at workplace etc. At the end of training, BOSCH management and training participants shared their valuable feedback on excellence of training.
Green World Group, the leading HSE training and consultancy service provider, offers various range of international health and safety courses through regular classroom training, virtual/live training and In-House training. Safety professionals and individuals with wish to start their career in occupational health and safety and safety professionals in position to gain knowledge on specific field can enroll themselves in corporate courses with Green World Group.
Some of the courses GWG offers
Organization and employers with intent to offer in– house safety/ corporate training for their employees at their workplace can contact Green World Group for more details on international health safety and corporate courses.
Our Popular Courses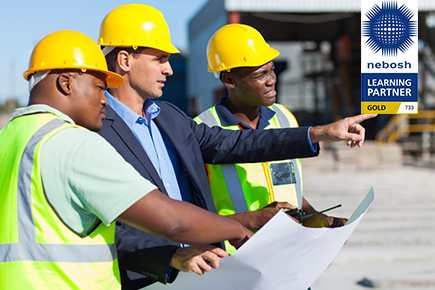 Nebosh International General Certificate is a job-oriented level-3 certificate in Occupational Health and Safety Management Course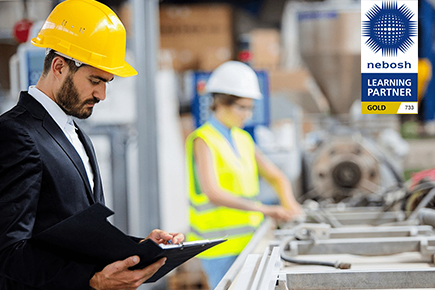 NEBOSH International Diploma is the highest level certification in HSE management (level-6) helps for students aspiring to become health and safety experts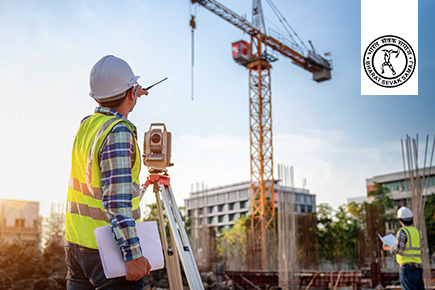 National Safety Diploma Certificate is approved by Government of India, this Certificate holder can apply for job globally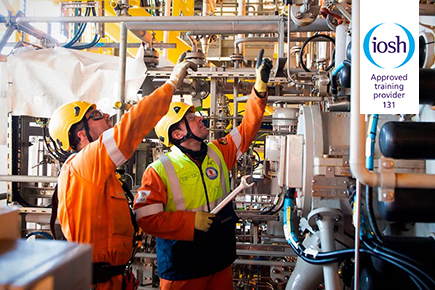 Institution of Occupational Safety and Health offering professional qualifications to students and working professionals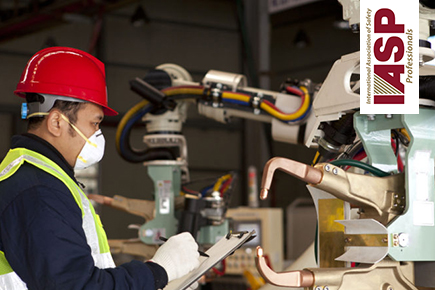 Occupational Safety and Health to deliver appropriate safety officer training to supervisors, employers & workers who face hazards on the workplace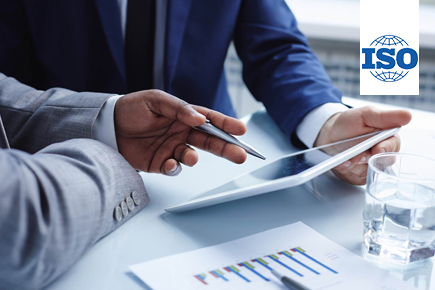 ISO Lead Auditor course is to provide adequate knowledge of Quality Management System to conduct and report a audit of an organization
Ask Your Queries