Green World Group had conducted Defensive Driving Training for the employees of ACC Limited at Bangalore on 04th September 2019.
Defensive Driving Training will help the learners to be aware of the hazards in driving and also provides the possible techniques to avoid the possible collisions. It covers concepts like safe driving strategies, awareness of driving hazards and its control measures, etc…
This course provides more benefits for candidates (i.e.) controlling the fear, snap decision making, quick reaction time, emergency care and safety
For Any Enquiry On Safety Courses Click Here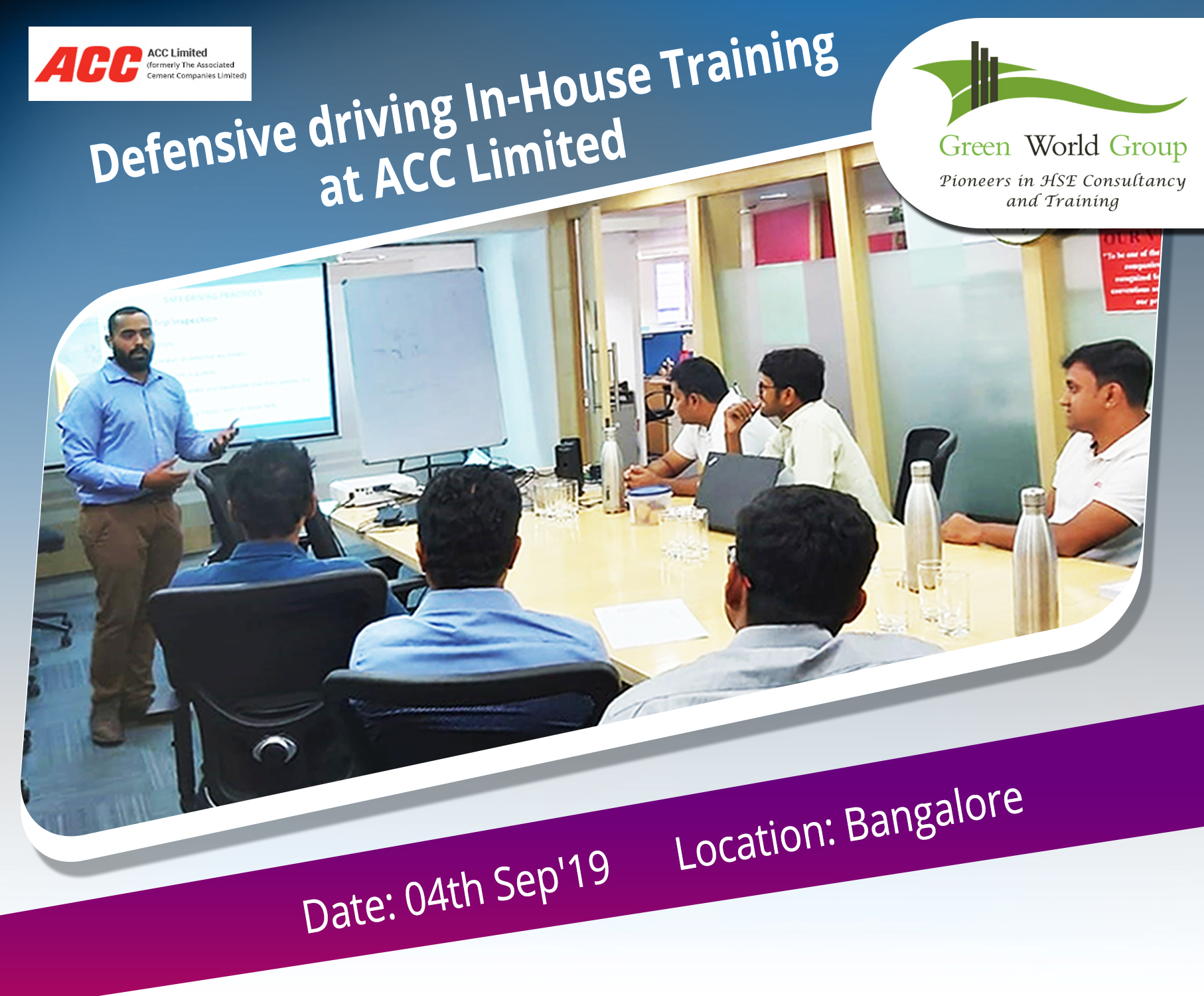 Green World Group also offers the other Occupational Health and Safety Courses in the major cities of India such as Chennai, Mumbai, Bangalore, Kolkata, New Delhi, Chandigarh, Ahmedabad, and Patna as well as in UAE, KSA, Nigeria, and Angola.
OUR POPULAR SAFETY COURSES:
---
---