Green World Group is now offering for HACCP Food safety training courses in Chennai at affordable cost.. GWG is the world familiar safety training course provider and conducting UK approved safety certifications courses like Nebosh, IOSH, HACCP, HABC, Safety Media course and Safety diploma courses.
GWG offers for HACCP food safety course in Chennai at 9,999/-INR
Location : GWG Business Center, Arumbakkam, Chennai.
Duration: 1 Day.
Contact: Mrs. Rimna | Product Specialist | 08939440431 | rimna.p@greenwgroup.com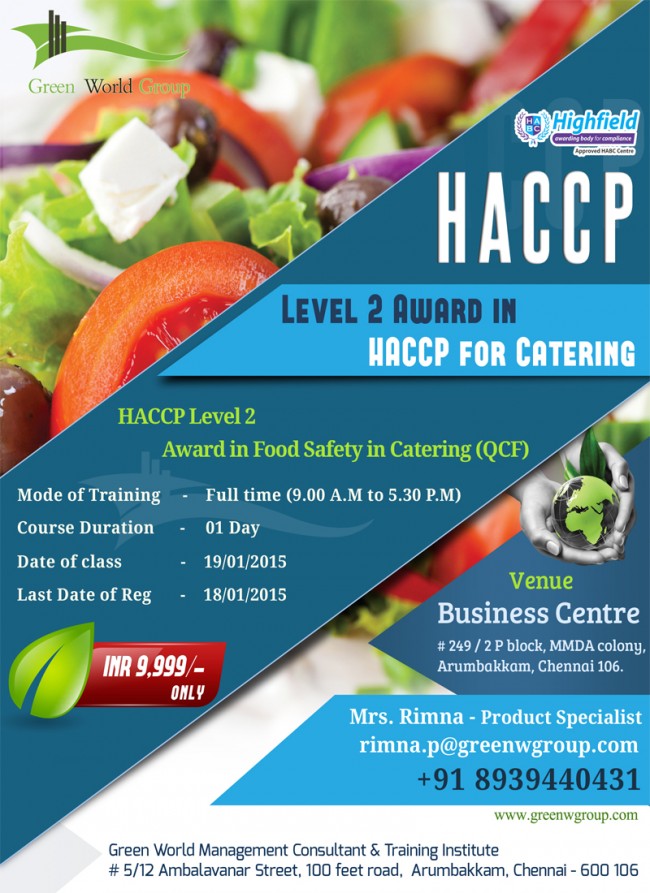 Our Popular Courses