Dear All,
Green world group provides NEBOSH training in Vizag and get IOSH MS and 55 UK certifications from 19th Aug to 2nd sep 2013.  Enroll before 31st July 2013. Limited seats only for offers. First come and first serve and we provide E-learning access also!!
Refer a candidate and get Valuable discount!!
"You have the right to a safe workplace" with Green World you have the Right to Explore Your Experience.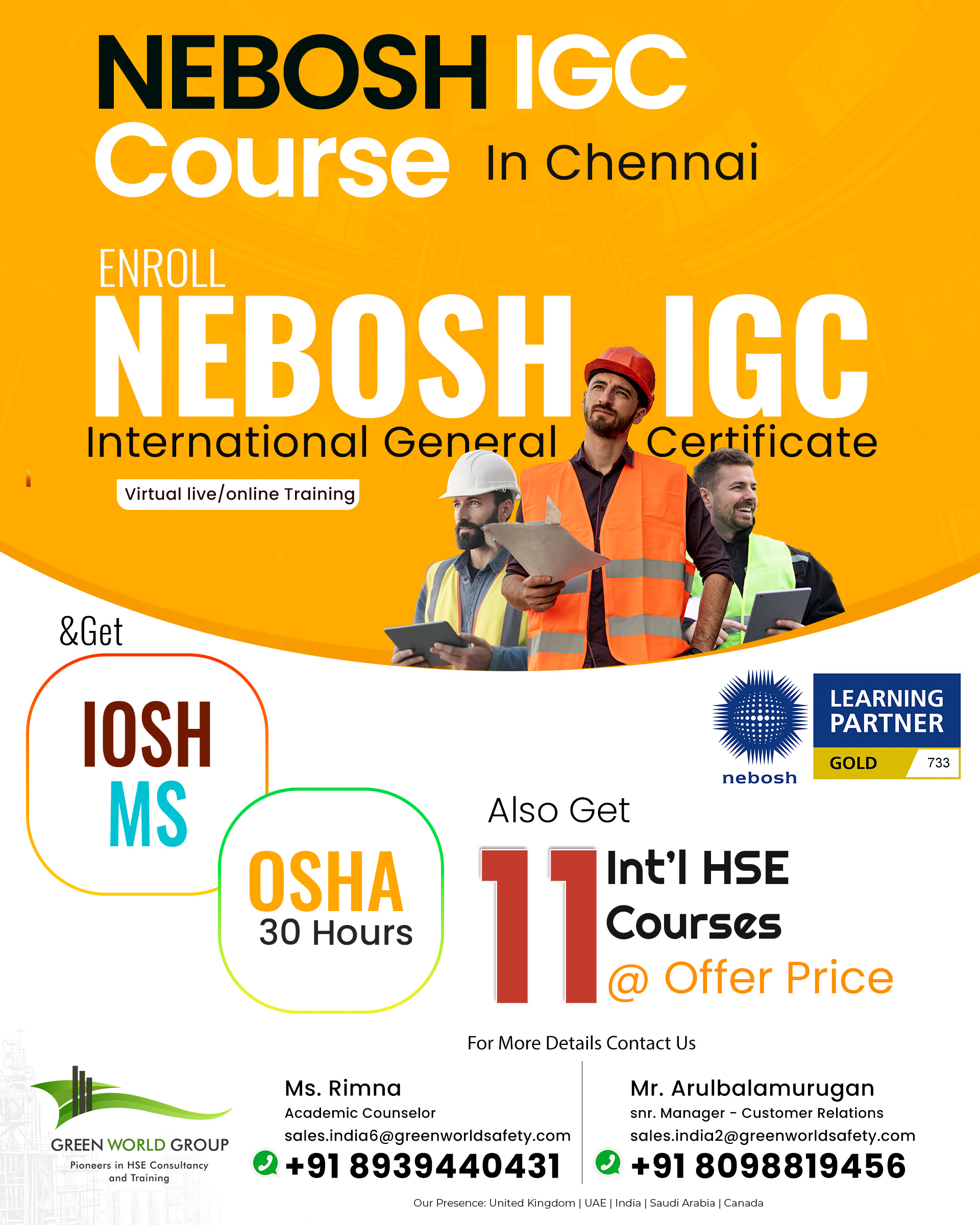 With Your Green World's Achievements also utilize our:
Globally recognized certificate
International standard course materials from UK
Qualified Tutor who is having 15 years experience in Safety Sector.
Over 7,00,000 students trained globally
Presence in 7 countries
Placement Assistance
"The main focus in occupational health is on three different objectives:
(i)                 The maintenance and promotion of workers' health and working capacity;
(ii)               The improvement of working environment and work to become conducive to safety and health.
(iii)             Development of work organizations and working cultures in a direction which supports health and safety at work and in doing so also promotes a positive social climate and smooth operation and may enhance productivity of the undertakings. The concept of working culture is intended in this context to mean a reflection of the essential value systems adopted by the undertaking concerned. Such a culture is reflected in practice in the managerial systems, personnel policy, principles for participation, training policies and quality management of the undertaking."
Course Fees with Discounted Offer:
NEBOSH IGC – INR 49,999
Get a globally recognized certificate from UK to step ahead in your career.
For more Details contact:
Mr. Bhuvanarayana
bhuvan.r@greenworldsafety.com
+91 7799527512| Website: www.greenwgroup.com