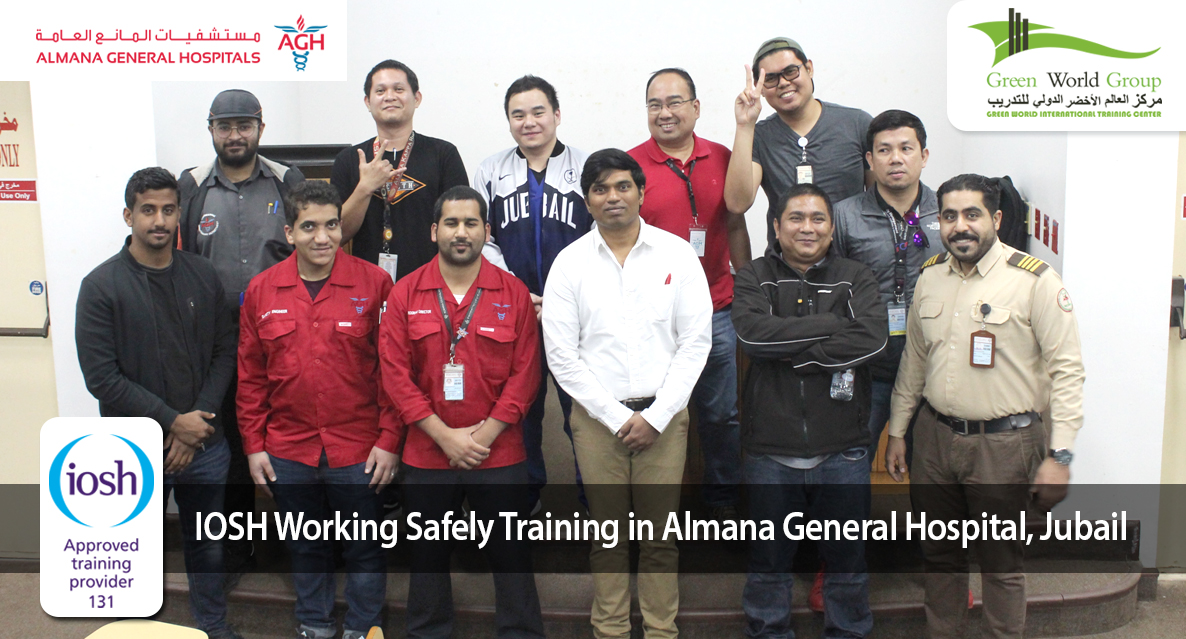 | | | |
| --- | --- | --- |
| Course | : | IOSH Working Safely |
| Company Name | : | Almana General Hospital, Jubail |
| Tutor | : | Mr. Loganathan |
| Website | : | www.greenworldsaudi.com |
"A system of Education is not one thing, nor does it have a single definite object, nor is it a mere matter of schools. Education is that whole system of human training within and without the school house walls, which molds and develops men"
― W. E. B. Du Bois
This training was on IOSH Working Safely in Almana General Hospital for 15 trainees from Safety, Maintenance, Lab and Security departments. Almana Medical Center is Outpatient Medical Center having 38 clinics, built on modern approach, provides comprehensive care for community and surroundings.
The services provided are underpinned by a commitment to medical and nurse education and the development of the skills of staff generally, So we can have better patient centered environment and deliver high quality service to our patients. Development over the last few decades has allowed the Almana Group of Hospitals to continually improve services and facilities for patients and staff. Beside the existing Almana General Hospital Jubail, this new AMC is an extension to serve the rapidly growing population in Jubail and surrounding cities.
The training duration was for 3 days and involved a lot of practical life scenarios in a hospital. We had an interactive discussion considering day to day scenarios. The IOSH Managing safely training includes the Basic concepts of why managing health and safety and goes little technical about the categories of hazard and also the definition of risk and controlling risks in the workplace. The final concept was about the health and safety management system and how do you implement the procedure and also about monitoring the management system. The training was completed with a final risk assessment practical exercise completed by all the trainees.
---
---