NEBOSH International General Certificate in Occupational Health & Safety at Green World Group.NEBOSH International General Certificate deals with offering a robust foundation in the ethics and practice of health and safety management with the goal to furnish skilled individuals to become specialists in the health and safety industry. With extensive training and guidance on all the parameters of NEBOSH IGC, a professional can Identify hazards in the workplace and tactically carry out risk review, document results, re-evaluate procedures and create a recommendations report for management. NEBOSH IGC helps to cultivate, sponsor & communicate an effective health and safety culture at the workplace.
The NEBOSH International General Certificate provides an excellent foundation in occupational safety and health, helping those who study it manage risk more effectively. The NEBOSH International Certificate is based on international standards and is suitable for people in any industry sector.
The International General Certificate syllabus consists of two units: focusing on risk management (Unit IGC1) and controlling workplace hazards (Unit IGC2). Assessment is by two written examinations and a workplace-based practical assignment (Unit IGC3). Our comprehensive development programme includes mock assessments (for both written and practical).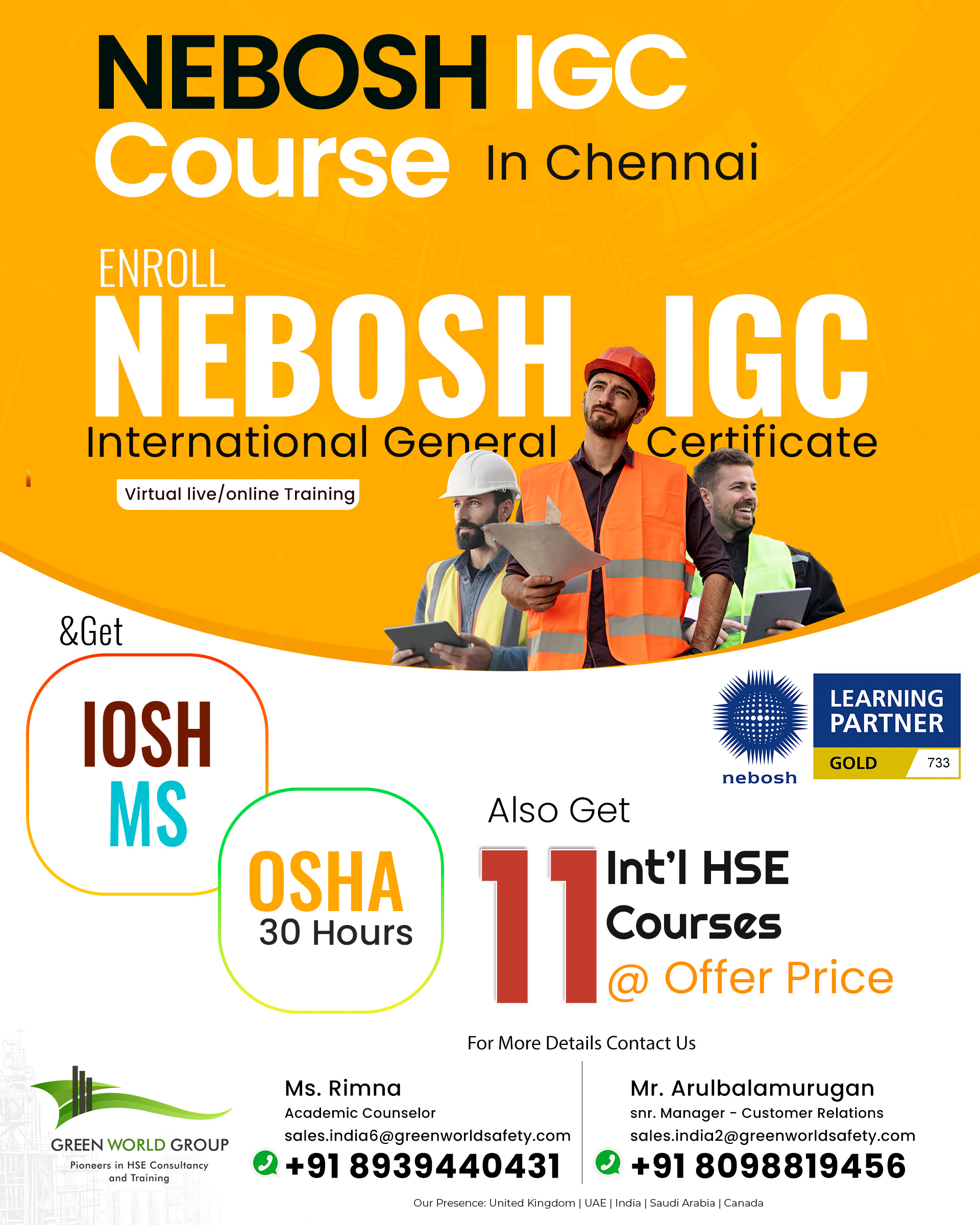 Contact Detail:
Mrs. Sahar Khanzada
sahar.k@greenworldsafety.com
+91 7208518616
# F-91, First floor, Fantasia Business Park,
Plot No.47, Sector 30 A,
Opposite to Vashi Railway station,
Vashi, Navi Mumbai – 400 703