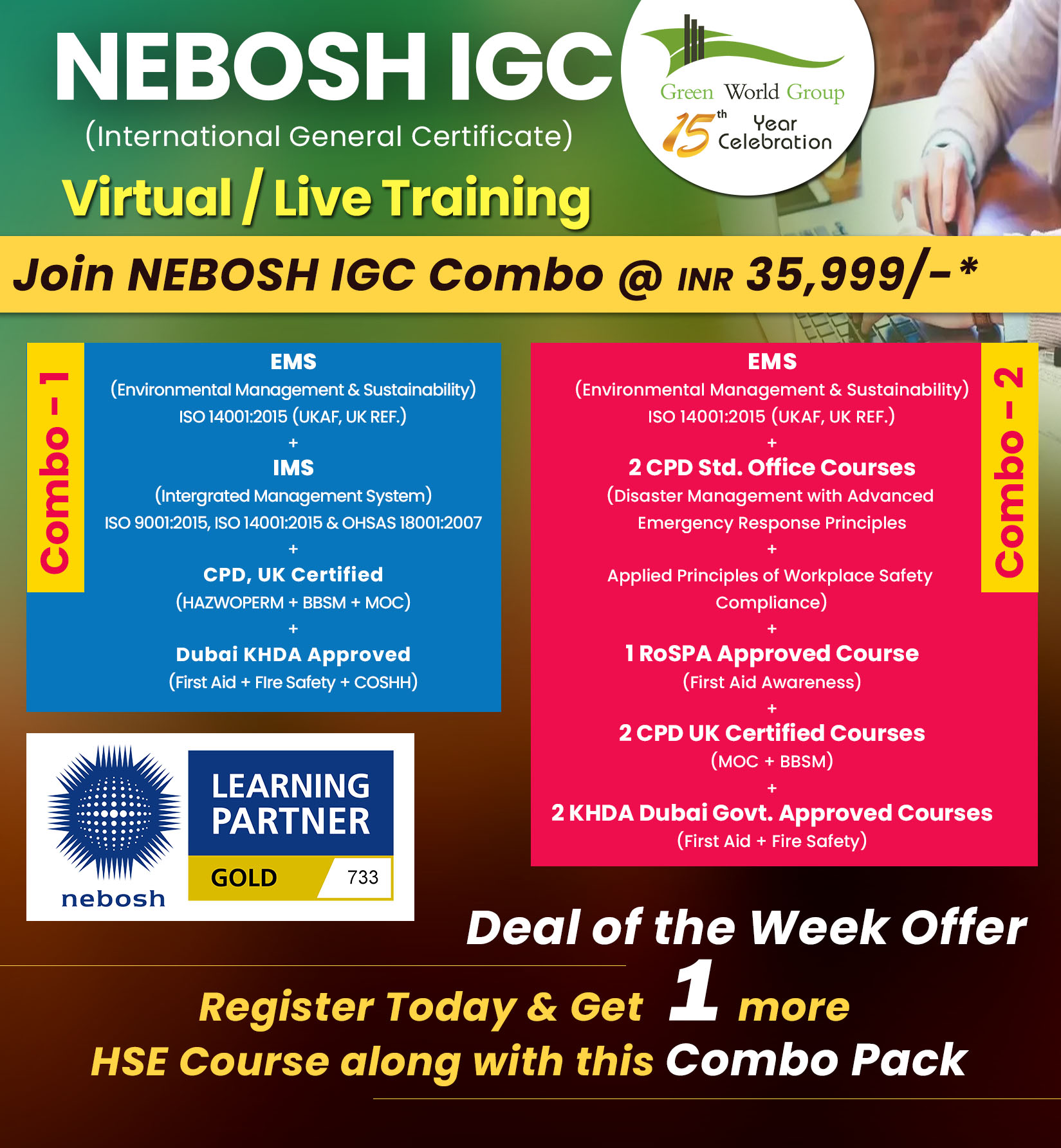 For Any Enquiry On Nebosh Courses Click Here
Click here to Know Upcoming Weekend batch at Dubai
---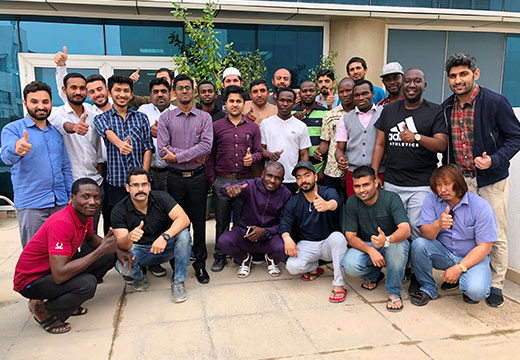 "We never know which lives we influence, or when, or why."
24 Aspirants 11 Fridays 6 Nationalities 3 Units 1 Objective – NEBOSH IGC
Weekend batches are challenging where candidates are met once a week with revisions done at start of every session to propel up their limbic system. It all started with brief introduction on NEBOSH (awards, certificates, diplomas) and GWG's portfolio of courses, e-learning services and their role as a course provider.
The sessions were steered as per the lesson plan with active participation from all members during group discussions. Despite their working schedule, candidate's <>commitment in attending sessions was displayed from day 1. Both 'Management of International Health & Safety' and 'Controlling Workplace Hazards' units understanding and knowledge are acquired and well demonstrated in their practical assessment i.e., carrying out workplace inspection and preparing report on observations including significant findings and suggesting cost effective control measures.
FIVE practice tests were conducted to aid in their preparation for finals & to cultivate their writing skills. With post training support (batch whatsapp group) we ensure candidates are completely prepared for their exams, their morale is high and to do away with anxiety.
---
Humble Regards,
Dilip Madurai., Grad IOSH
Sr HSE Tutor / Consultant
(8+ Years Experience)
(ME US, IDipNEBOSH, ISO 45001 :2018 OHSMS)

---
---