NEBOSH Course in Cochin  focuses on international standards and management systems, enabling candidates to effectively discharge workplace health and safety responsibilities in any employment sector, in all parts of the world.
The formal health and safety management systems has been introduced with proper resources and responsibilities, fixture and observing the performance standards and initiating the systems for feedback and implementation of corrective action in order to loss with reference to element.
The role of the health and safety policy in relation to a health and safety management system and as a vehicle for the communication of health and safety information.
The necessity for writing and recording the health and safety policy according to suitable principle and norms.
The general principles and objectives of a health and safety policy document:
Accessing the benefits and knowing the limitations of a common health and safety principles and their standards and systems, in company keeping an element as a reference point and working across the world
Influence of corporate responsibility and business ethics on health and safety management with reference to element.
 GWG's Limited Time Offer !!
Click to know the next NEBOSH batch date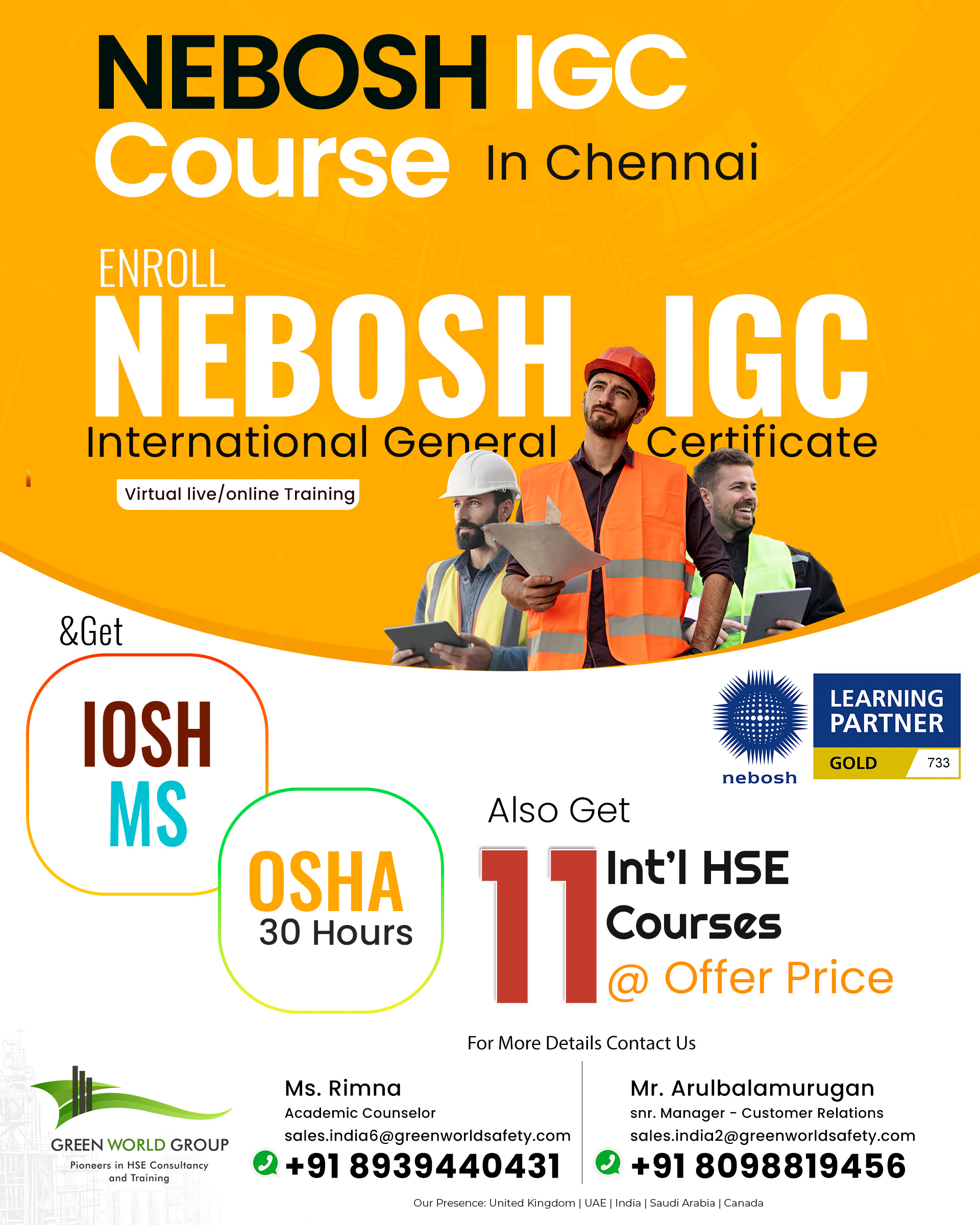 ---
For Enquiry & Enrollment:
Toll Free 1800 1020 416 (South India) | 1800 121 4246 (North india) | Whats App : +91 9791082789
---