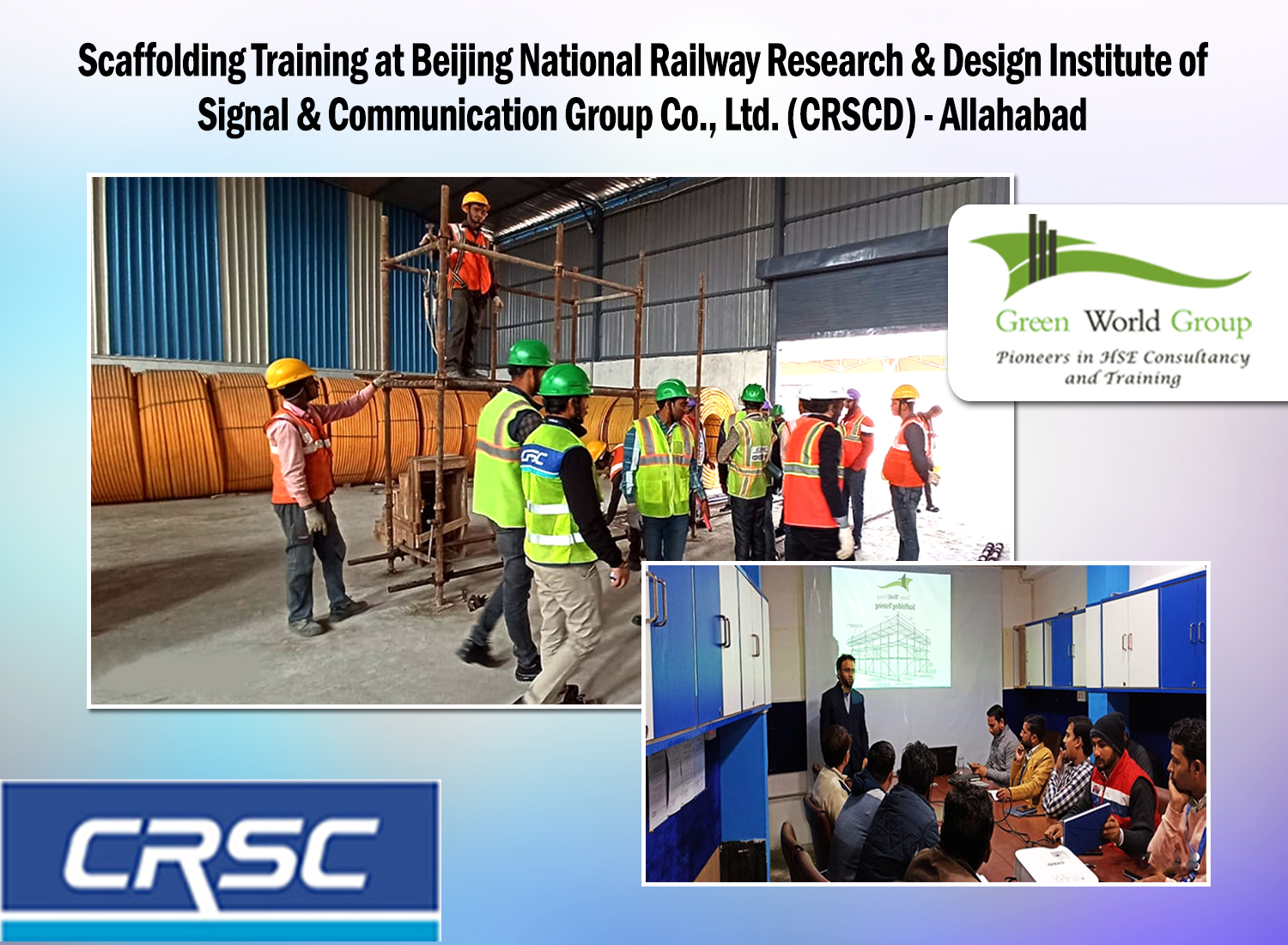 Course

:

 

Scaffolding Training

Client

:

Beijing National Railway Research & Design Institute of Signal &
Communication Group Co., Ltd. (CRSCD), Allahabad

Training Date

:

 19th & 20th Jan 2020

Tutor

:

 Mr. Tauhid
Training for scaffolding erection, dismantling and inspection was conducted for CRSCD (Beijing National Railway Research & Design Institute of Signal & Communication Group Co., Ltd. – India Project) which solely-funded subsidiary of China Railway Signal & Communication Co., Ltd. (CRSC). The organisation provides safety control and information technology for rail transport through its market demand-oriented, technical innovation-driven, and quality and safety-centered efforts.
Since its establishment, CRSCD has completed over 7,000 engineering design tasks for signaling, communication, electric power supply and automation systems, and undertaken a number of State Council trial projects and national key projects; and has introduced over 70 independently-developed system technologies to railway and urban rail transit, and promoted over 100 new technologies.
The training was conducted for line managers, site supervisor's engineers and safety representatives. A total of 30 delegates attended the training which was held at the project management team office in Allahabad, India. It was a 2 day session which started with introduction to basic terms used in scaffolding which basically includes the meaning of different components followed by the types of scaffolding used in industries.
During the session's issues including standards that has to be followed while erecting, modifying and looking after the safety of scaffolding according to Indian standards were also discussed.
The first day ended with a discussion on the measurements of different components and safe working loads along with the steps that should be followed while erection, dismantling and modification of scaffolding, this was followed by interaction while watching videos on scaffold erection and dismantling . The second day was a practical session where an Independent tied scaffolding erection dismantling and inspection was demonstrated to the delegates.
Certificate of Appreciation: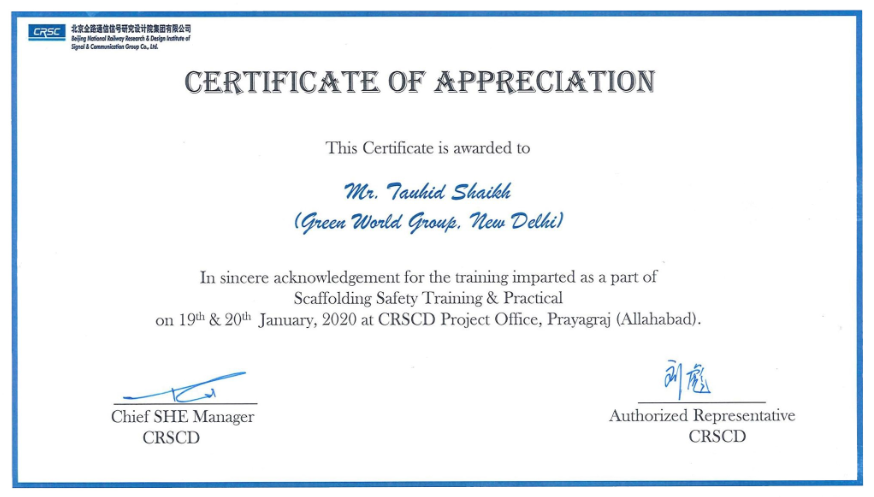 ---
Our Popular Courses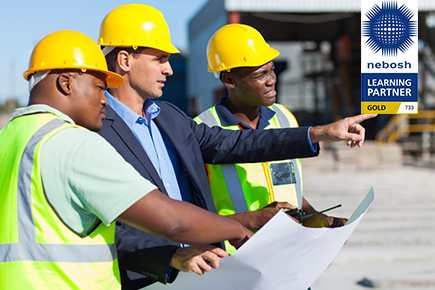 Nebosh International General Certificate is a job-oriented level-3 certificate in Occupational Health and Safety Management Course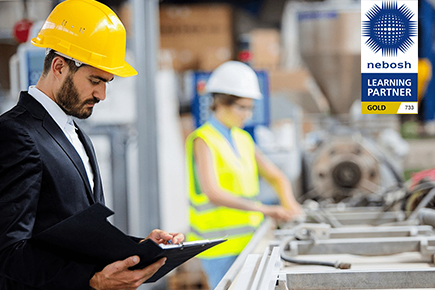 NEBOSH International Diploma is the highest level certification in HSE management (level-6) helps for students aspiring to become health and safety experts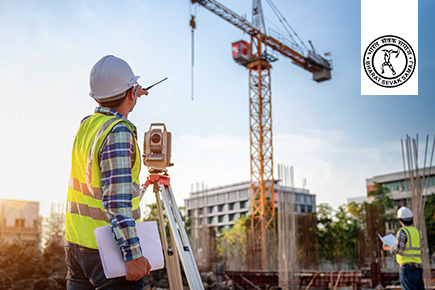 National Safety Diploma Certificate is approved by Government of India, this Certificate holder can apply for job globally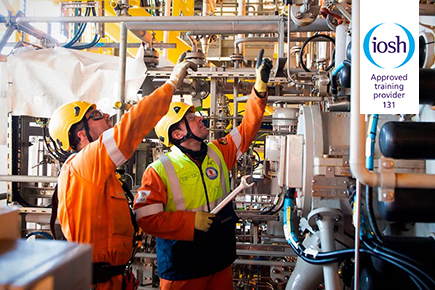 Institution of Occupational Safety and Health offering professional qualifications to students and working professionals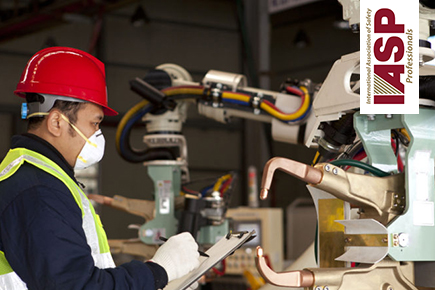 Occupational Safety and Health to deliver appropriate safety officer training to supervisors, employers & workers who face hazards on the workplace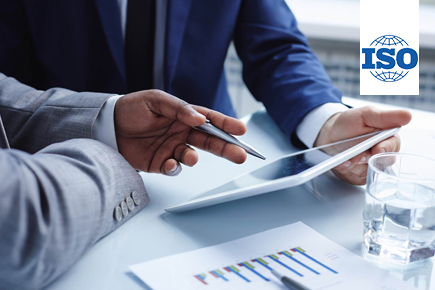 ISO Lead Auditor course is to provide adequate knowledge of Quality Management System to conduct and report a audit of an organization
For Enquiry & Enrollment: