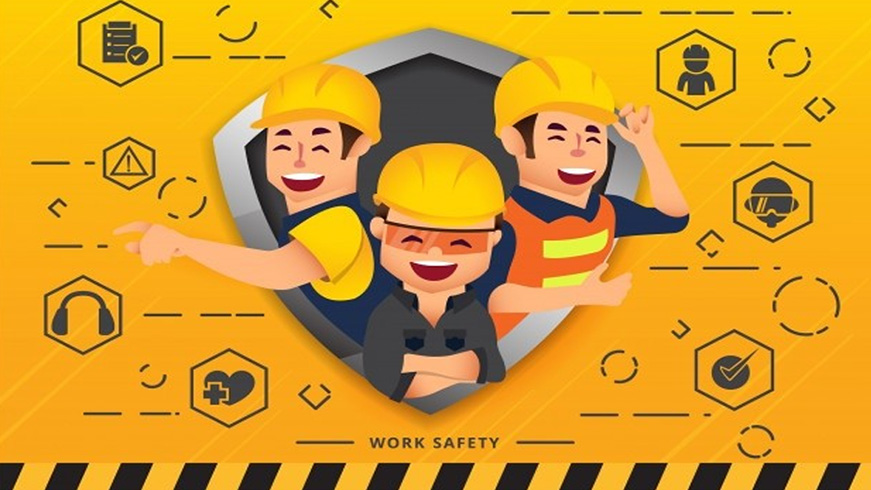 Construction Safety
Any Safety technique related to the construction industry or sites is known as Construction Safety. Accidents frequently occur due to carelessness, including inappropriate tool/equipment use and lack of protective precautions.
Many risks exist in the construction sector
⟴
Struck by Falling Equipment
⟴
Leakage of Hazardous Substances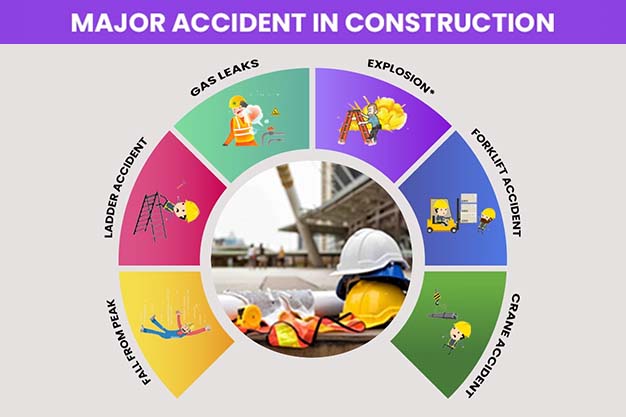 Scope of Construction Safety
During the Building phase, Safety Management provides a comprehensive capacity to detect the threats & Mitigate the risks while preserving assurance that these risks control are effective.
Roles
⟴

Identifying Risks/Hazards and establishing protections in place.

⟴

Workplace Observation to identify and rectify harmful activities and circumstances early.

⟴

Planning for how to prevent fire and how to maintain the equipment.

⟴

Create awareness of health and safety among all the employees.

⟴

Training personnel about PPE (Personal Protective Equipment) kits and ensuring that they

are used appropriately.
Safety Course in Construction
A diploma in construction safety is a specialized education created for construction industry professionals. The Government of India promotes this course, covering domestic and international standard legislation.
In the Construction field, Managers, Supervisors, Safety Aspirants can choose this course to get appropriate knowledge and practical abilities in Construction Safety Management. No prior health and safety knowledge is necessary to enroll in and study this course, although learners should have an essential awareness of building operations.
Careers in Construction Safety
The Primary Goal of Safety training in construction is to avoid occurrences and mishaps that might result in injuries, Property/Equipment Damage, or Environmental Damage. Many businesses have merged their safety, health, and environmental departments into one. In contrast, there are several possibilities for part-time involvement in safety issues. The Majority of employment roles are Full-Time.
After finishing the diploma Course, you may be eligible for the following positions.
⟴

Safety Manager

⟴

Safety Technician

⟴

Safety Engineer

⟴

Health & Safety Manager

⟴

Product Safety Engineer

⟴

Safety and Health Representative

⟴

Safety Consultant
Conclusion
For People who work in the construction sector, safety is extremely vital, and people must work with care and consciousness. You should take a diploma course in the best institute since it will benefit everyone. With the aid of this qualification, you may save many lives. Similarly, you will shield your business from any hazardous circumstances.