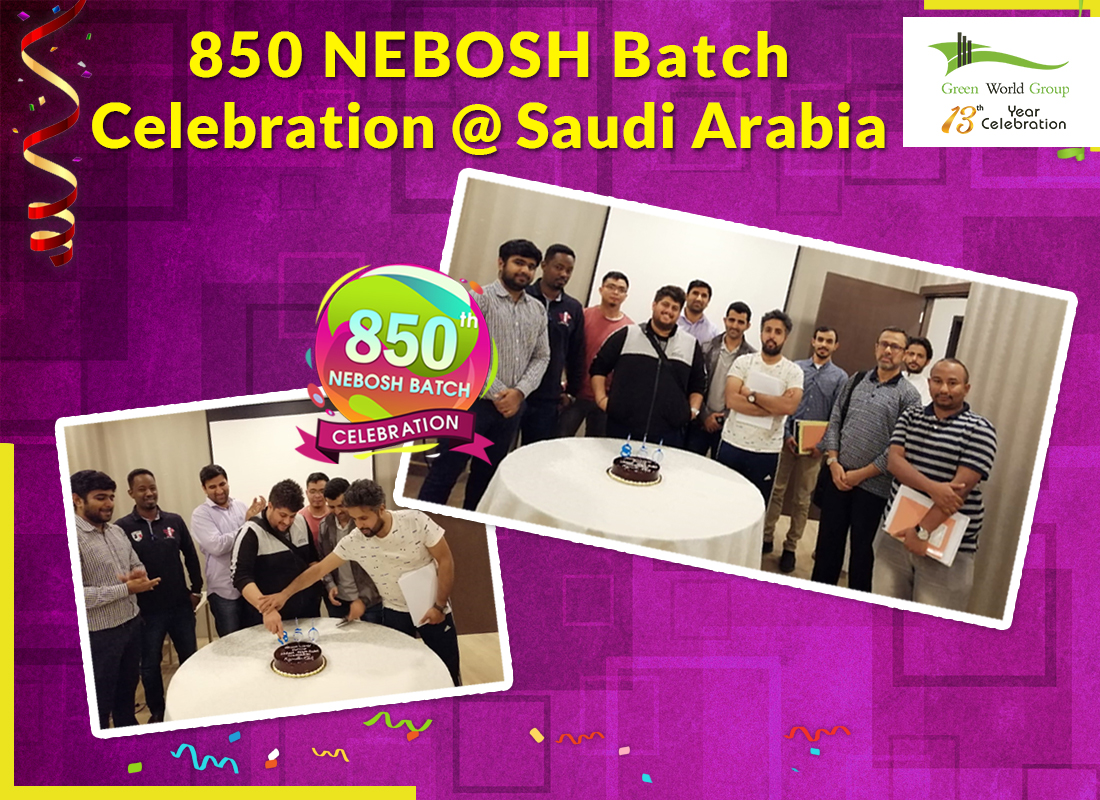 We are much cheerful, energized and extremely glad to declare that Green World Group had recently Celebrated NEBOSH IGC 850th Batch 05th March 2019 in Riyadh, Saudi Arabia. It is an energizing time for Green World Group to accomplish an achievement in our training. The celebration began with a short introduction about Green World Group, Course features by the tutor of IGC and pursued by cake cutting to cheer more this instant.
We have been providing NEBOSH IGC training since 12 years and as of 850th batch we have effectively offered training for more than 58,326 students throughout the World, which demonstrates our academic greatness and standard when comparing with other health and safety institutions.
This is one among our significant Success record which will be engraved in our portfolio. This most prominent achievement doesn't happen in a medium-term. This requires great effort and persistent to make this success. Our tutors, academic councilors, Students, whole GWG ians and each employee behind the screen are the most important factors to achieve this enormous success. We thank every individual who are involved in this to make it grand success.
It is one among the most outstanding footmark for Green World Group complete 850 NEBOSH IGC batches and still the way to far to experience a lot more achievements and accomplishments.
---
---