For Any Enquiry On Safety Courses Click Here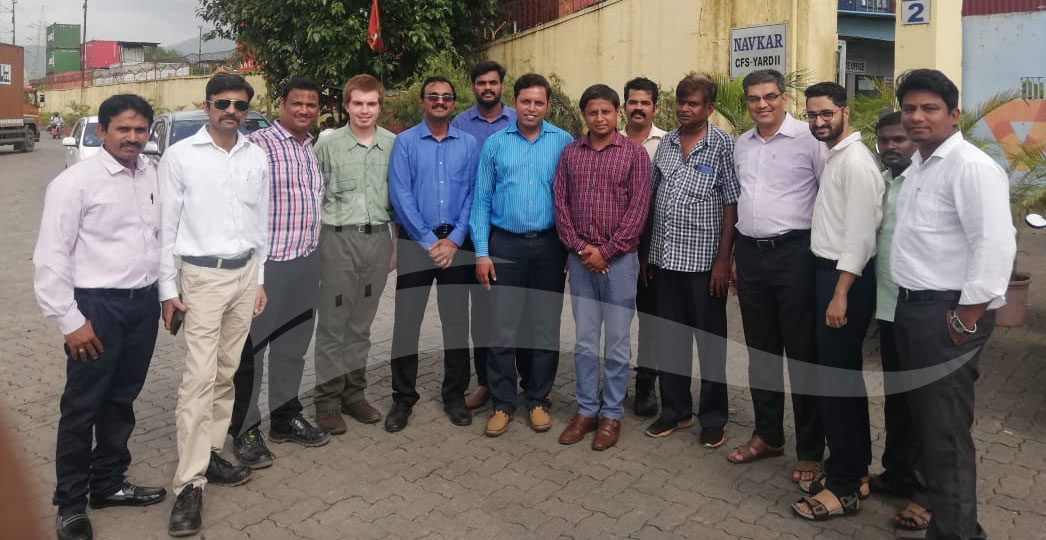 A comprehensive and extensive training from a management perspective on how to effectively control subcontractors in a container port terminal was delivered for the company Ben Line Agencies in Mumbai attended by their senior and mid-level management staff.
The training covered a broad range of topics in regards to subcontractor selection / auditing / management as well as control of their equipment's. A visit to the one of the satellite container holding area was also conducted to better understand the various hazards as well as common practices that are being followed by the operators. Attendees from various branches of the company were present for the training.
This slideshow requires JavaScript.
Certificate of Appreciation: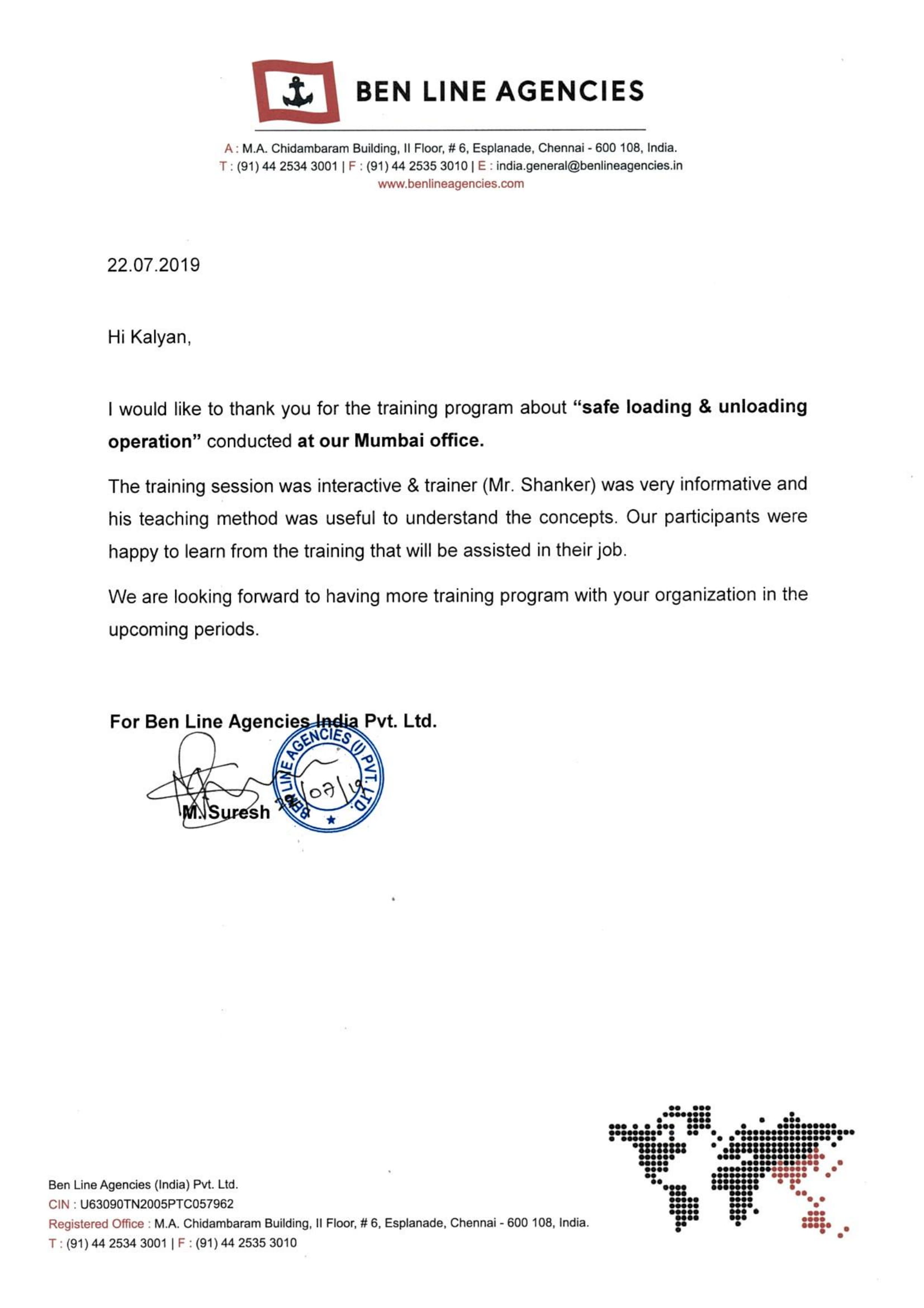 ---
Toll Free 1800 121 4246 | Whats App : +91 9791082789
---